J Michelle Swope
Washington Coordinator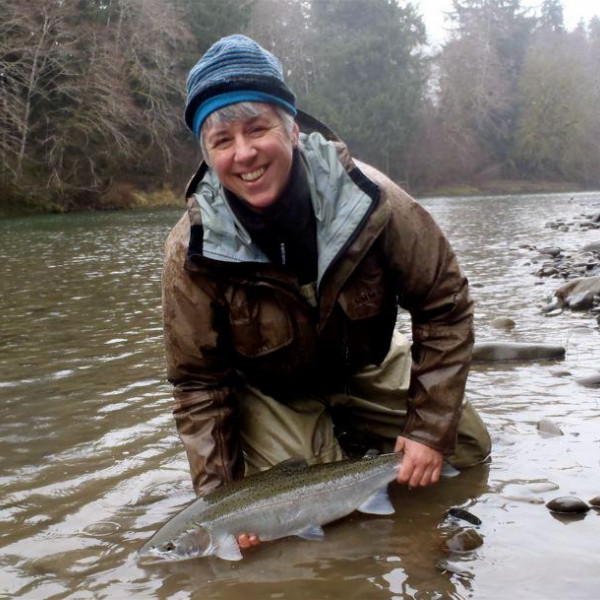 J. Michelle was raised on the north end of the Hood Canal in Washington State. She grew up fly fishing and exploring the gorgeous rivers of the Olympic Peninsula. In 2016, seeing a great need for more active cold-water conservationists, she started Oly Women on the Fly, a group that focuses on teaching women fly fishing and fly tying, as well as conservation and stewardship.
When not sharing her knowledge of the fly with the people, you can find her guiding for trout, salmon and steelhead, teaching rowing, or fishing for that magical unicorn of the water on her favorite North Olympic Rivers.
J. Michelle has her Masters from Bastyr University in Applied Behavioral Science, specializing in organizational development and leadership training. She joined NFS in September of 2018 as the Washington Regional Coordinator. J. Michelle lives in Olympia, Washington, with the best fishing dog in the world, Duncan.
Send a message to J Michelle Swope
Posts by J Michelle Swope
As wild runs continue to decline and emergency rules around fishing closures are becoming commonplace, Native Fish Society endeavors to facilitate meaningful ways for local stewards to have...
View All Posts