NFS 2020 Keep 'em Wet Photo Contest
Do you have a great picture of a fish who's gills are not exposed to the air? How about a cool underwater or 50/50 shot? We want to see them!
This summer, Native Fish Society---in partnership with Keepemwet.org---is hosting a Keep 'em Wet photo contest!

How to Enter:
1. Snap a photo of your best Keep'em Wet technique!
For the most up to date science-based Keep 'em Wet techniques, here are 3 Principles from Keepemwet Fishing!
2. Post the picture on Instagram and tag the photo
Use the hashtag #keepemwetnfs2020 and your photo will be automatically entered in the contest.
3. Enter as many pictures as you would like!
Contest ends August 31, 2020. Prizes will be awarded every 2 weeks including a NFS t-shirt, hat, and other great swag from our sponsors. Each winner will be entered into a final sweepstakes drawing.....the Grand Prize includes a customizable prize package from Patagonia worth $350.00, a dozen hand selected flies sure to dazzle the best anadromous fish, and more!
4. Become a NFS Annual or Lifetime Member!
This round, we are recognizing the contributions of our Native Fish Society Annual and Lifetime members. Members receive special things, such as:
Redd It e-newsletters (12)
Strong Runs printed newsletter (2)
Action Alerts & Conservation Reports on Vital Fish Issues
Personal invitations to special events
NFS member sticker
A tax deduction for your dues
Members who donate $50 a year or more receive additional perks to those listed above:
$50 - Coastal Cutthroat - 1 NFS Klean Kanteen Pint Cup
$100 - Wild Steelhead - 2 NFS Klean Kanteen Pint Cup
$500 - Wild Chinook - 2 NFS Klean Kanteen Pint Cup, NFS Ball Cap, Lani Waller's River of Dreams a collection of steelhead stories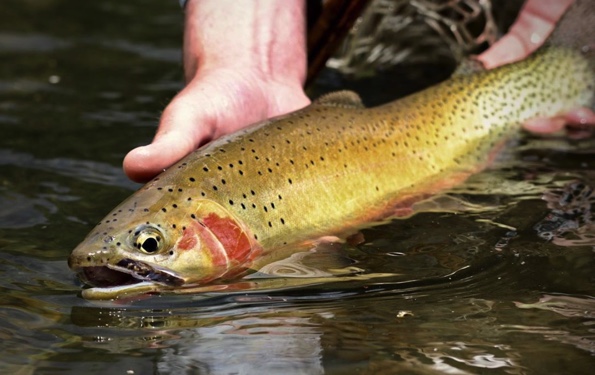 What is Keep 'Em Wet fishing?
Conservation-minded angling means doing as little harm as possible during one's angling activities. The act of being caught is stressful enough for a fish, and we can make less of an impact and better protect and sustain the resources of catch and release fisheries through simple actions like keeping fish in the water, eliminating contact with dry surfaces, and minimizing handling. Save the hero shots for your grandkids... join the voice of keep 'em wet.
Here are the 3 Principles from Keepemwet Fishing to help you have a respectful encounter with your next wild fish: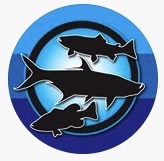 Principle 1: Minimize Air Exposure

Like humans, fish experience exercise-induced stress causing them to tire and have diminished muscle function. In order to recover from being caught, fish need to stay wet so they can breathe and pump oxygen into their system.
Holding fish out of the water prevents recovery and can lead to death if done for too long. Even shorter durations (as little as 10-20 seconds for some species) can have serious effects on short-term and long-term fish health.
You can reduce these health effects by keeping a fish's mouth and gills fully submerged in the water as much as possible during handling.


Principle 2: Eliminate Contact with dry Surfaces
Keep 'em Wet's founding principle, eliminate contact with dry surfaces. Fish have a layer of protective mucus ("slime") that protects them from diseases. Contact with dry surfaces, whether they are hands, grass, boat bottoms, etc, can remove this protective slime and make fish more susceptible to diseases. Additionally, if placed on a dry surface, there is an increased likelihood that a fish could injure itself by thrashing around on streamside rocks or the bottom of the boat.
You should try to do the following:
1. Land fish in the water
2. Wet you hands prior to handling fish
3. Hold fish in or slightly above the water, away from dry or hard surfaces


Principle 3: Reduce handling
Generally the less a fish is handled, the better, so you should prepare in advance and take extra steps to minimize handling time. Measures like fishing barbless hooks, having tools easily accessible, and many of the other Keep em Wet tips help reduce handling and help you return fish to their natural environment more quickly.
Be sure to check out Keep Em Wet Fishing to learn some simple easy ways to accomplish all three keepemwet principles.
Thanks to our contest partner: Fly Water Travel
Need help booking your next Fly Fishing adventure? Call our wonderful friends at Fly Water travel. Whether it be salt or fresh water, spey or single hand fly fishing, Fly Water Travel will set you up with an experience you will not forget. Click on the logo below to visit their website and learn more!

______________
This contest is brought to you by Native Fish Society, Keepemwet.org and Fly Water Travel. Full contest rules: keep-em-wet-rules-2020.pdf