Thanks For Stepping Up For The Homewaters Roundup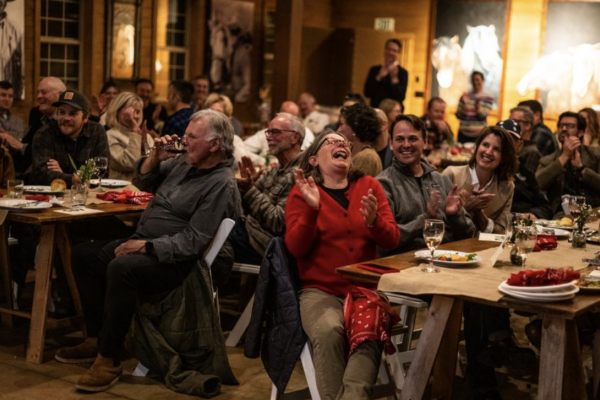 Back to Events
On Friday, November 11th, Native Fish Society hosted the 4th Annual Homewaters Roundup event in Bend, Oregon! It was an ace of a time to be able to get together and celebrate with folks in the Central Oregon area in the name of wild fish!
Our most sincere thank you to everyone who placed bids, raised their paddle, and donated during our Homewaters Roundup Online Auction & In-Person Event! 
There are countless supportive, generous, extraordinary people that made this year's fundraising benefit auction such a huge success!
We want to thank and acknowledge the online and in-person bidders for their generosity and for spreading the word and making this event successful! 
A huge thank you to the incredible donors who gave items or experiences.
Thank you and a round of applause to our amazing sponsors for their support in setting up this event for success from the beginning.
Thank you to the greathearted paddle-raising individuals who gave, seeking nothing but hope for wild abundance.
Your generous support ensures that we can continue to advocate for the revival of wild fish populations, free-flowing rivers, and thriving communities in the Pacific Northwest.
Consider gifting to wild abundance this holiday season through our Year End Campaign! To see how your donation could make an impact, visit our current campaigns and initiatives here.
Lastly, we can't extend enough gratitude to our generous sponsors and donors for making this event possible. Thank you greatly!
Sponsors:
Ascension Bay Lodge, Crater Lake Spirits, Lange Estate Winery, Patagonia, Southern Oregon Neurological & Spinal Associates, Tim Uschold, TOAST, and Warner Munro.
Donors:
Ascension Bay Lodge, Crater Lake Spirits, Dana Renton, Doug Adams, Doug DeRoy, Heart Rock Art Works, James Park, Kirk Blaine, Lange Estate Winery & Vineyard, Liz Perkin, Loren Irving, Mark Sherwood, Native Fish Society, Patagonia, Peter Donahower, Rick Denton, Roamerica, Southern Oregon Neurological & Spine Associates, The Royal Coachmen, The Wildflower Inn, Tim Uschold, Toast, Tracy Buckner, Tumalo Creek Kayak & Canoe, Vista Balloon Adventures, Warner Munro, Yamsi Fly Fishing, Yeti, Arian Stevens Photography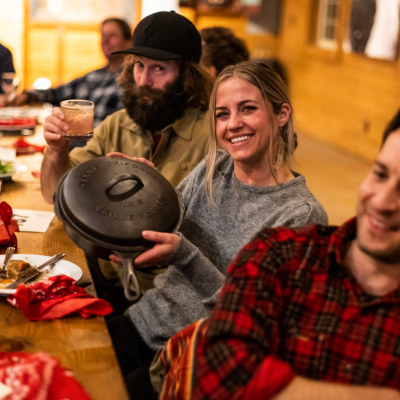 Photos: Arian Stevens Photography