At Native Fish Society, we rely on a groundswell of public support to revive abundant wild fish, free-flowing rivers, and thriving local communities. As a subscriber to our weekly Redd It newsletter, you have shown an interest in the work we do. Now is the time to take the next step and add your name to the list of our most important supporters.
There are several different giving levels available and designed to fit any budget. All memberships include an NFS decal, a subscription to our Strong Runs publication, a 10% discount on NFS Shop items, and more!
$50 Annual Membership - MiiR Drinkware Perk
Your Choice Between:

or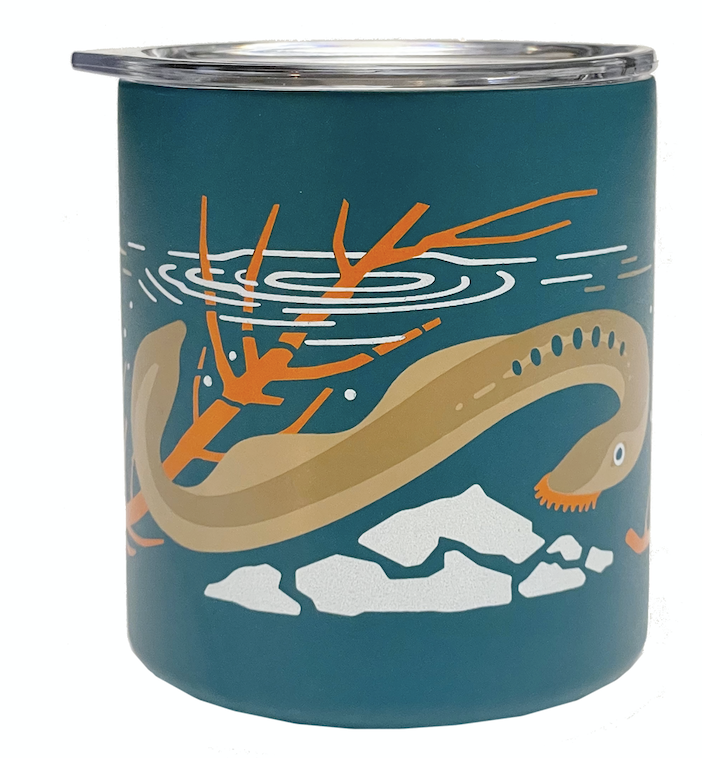 16oz MiiR Travel Mug "Summer Steelhead" / 12oz MiiR Camp Cup "Pacific Lamprey"
$100 Annual Membership - Ebbets Field Wool Cap Perk
$250 Annual Membership - MiiR Cup + Ebbets Cap + North Umpqua Book Perk
Your Choice Between:
or
Plus
16oz MiiR Travel Mug / 12oz MiiR Camp Cup / Dan Callahan North Umpqua Book
Your annual or monthly support is crucial to the revival of the Pacific Northwest's most iconic species - wild, native salmon, and steelhead. Join Native Fish Society today and be confident that you are taking a step to help these fish reclaim their homewaters, now and forever.

Also, consider gifting any membership level to your friends and family to get a jumpstart on the holiday season! We would love to welcome them to our growing community!
Thank you for your support!
*All new merchandise is exclusive only to 2021 Holiday Membership Special new donors. This special will be offered through December 31st, 2021.*
MiiR premium drinkware artwork designed and provided by the talented Always With Honor.