A Guaranteed Good Time for A Good Cause!
Join the Native Fish Society Thursday, July 19th, 2018 at the Miracle Barn in Bend, OR for a great evening of fellowship, festivities, and a live auction benefitting Oregon's native fish and wild rivers. Admission includes a delicious dinner from Tate & Tate Catering, local craft brews, a speciality cocktail and the finest Willamette Valley wines from Lange Estate Winery & Vineyard, A to Z Winery, and Yamhill Valley Vineyards.
Don't miss this great Native Fish Society gathering in Central Oregon!
To purchase tickets call Native Fish Society HQ at 503.344.4218 or scroll down to purchase your tickets online.
Homewaters Roundup Live Auction Lineup:






Imperial Lodging & Sherwood Sled
Donors: Imperial River Company and NFS Executive Director, Mark Sherwood
2 anglers / 2 week nights lodging at Imperial River Co. / 2 days steelhead fishing from jet sled
Dates: Mutually agreed upon dates October 16 - October 30, 2018
Get ready for crisp fall mornings and the strong pull of a wild summer steelhead on your line! Two anglers will join Native Fish Society Executive Director, Mark Sherwood for two days of steelhead fishing from the company jet boat on the lower Deschutes River.
After a restful night at the Imperial River Company in Maupin, OR you'll venture down the river road and meet Mark at the Macks Canyon boat ramp. After a hot cup of coffee, you'll shove off for a full-day of swinging flies for steelhead on the best runs the river has to offer. Midday you'll break for a streamside lunch prepared by Mark and a few choice beverages before fishing into the evening. That night you'll return to the Imperial River Co. for a restful nights sleep so you wake up ready for day two! Don't miss a great opportunity to get your final summer steelhead of the season!
Angling licenses and fishing gear not included.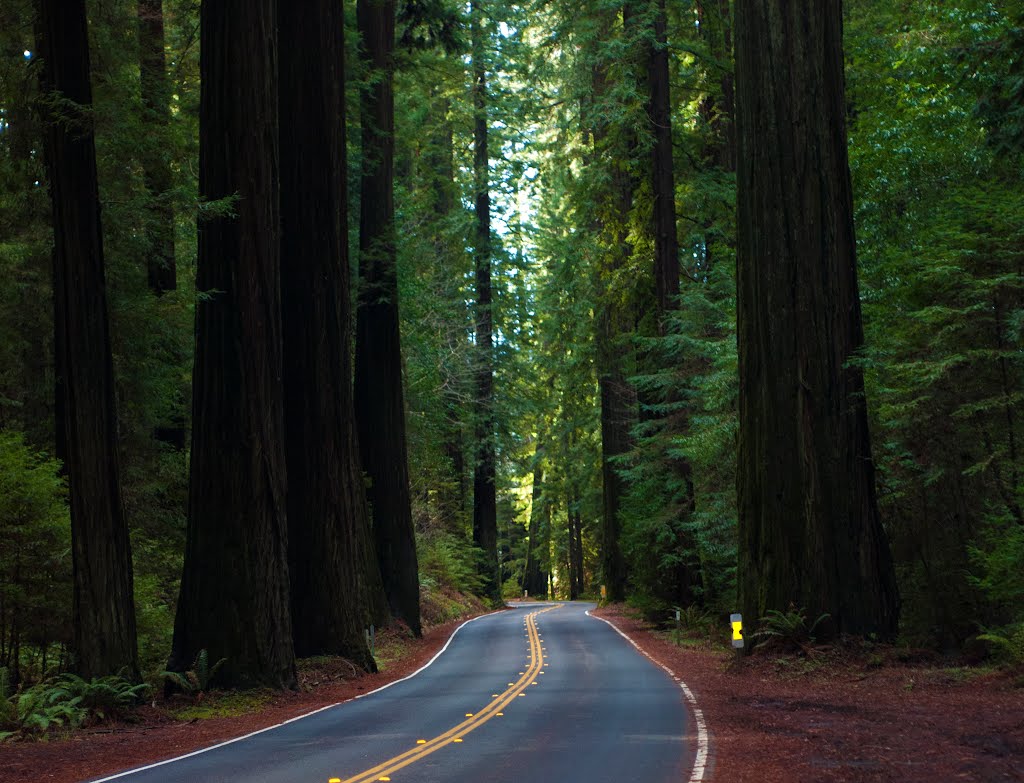 State of Jefferson Road Trip
Donors: South Coast Tours, Dave Lacey, Redfish Loft, Sandy Bar Ranch
2 guests / 1 night lodging in Port Orford, OR and 1 night in Orleans, CA / Ocean kayak tour for 2
Dates: Mutually agreed upon dates summer 2018 or summer 2019
Road trip through southwest Oregon's Wild Rivers Coast! Your first stop will be in beautiful Port Orford where you'll stay in the luxurious Redfish loft. The loft's comfortable accommodations and stunning coastal view is the perfect welcome to the state of Jefferson. Conveniently, one of the best restaurants on the entire Oregon Coast, Redfish is located just a few steps away.
The next morning you'll meet River Steward and South Coast Tours owner Dave Lacey for an ocean kayak trip around Port Orford head. There's nothing more beautiful than seeing the rugged Oregon coast from the ocean. Dave can also facilitate fishing for rockfish and lingcod during the kayak tour if you're interested. After your time on the water, head south along coastal 101 for the Klamath. Along the way stop to hike in the Redwoods, explore Samuel Boardman State Park, and dine in Arcata, CA. That night you'll arrive in Orleans, CA for your stay at the Sandy Bar Ranch.
The Sandy Bar Ranch is tucked high in the Klamath mountains, right next to California's second largest river -- the famous Klamath! At the ranch you and your guest will have your own comfortably rustic cabin complete with a full kitchen. In the morning you can hike along the river, fish, swim, or even book a whitewater trip down the famous Klamath tributary, the Salmon River!
Don't miss this epic road trip through the legendary state of Jefferson.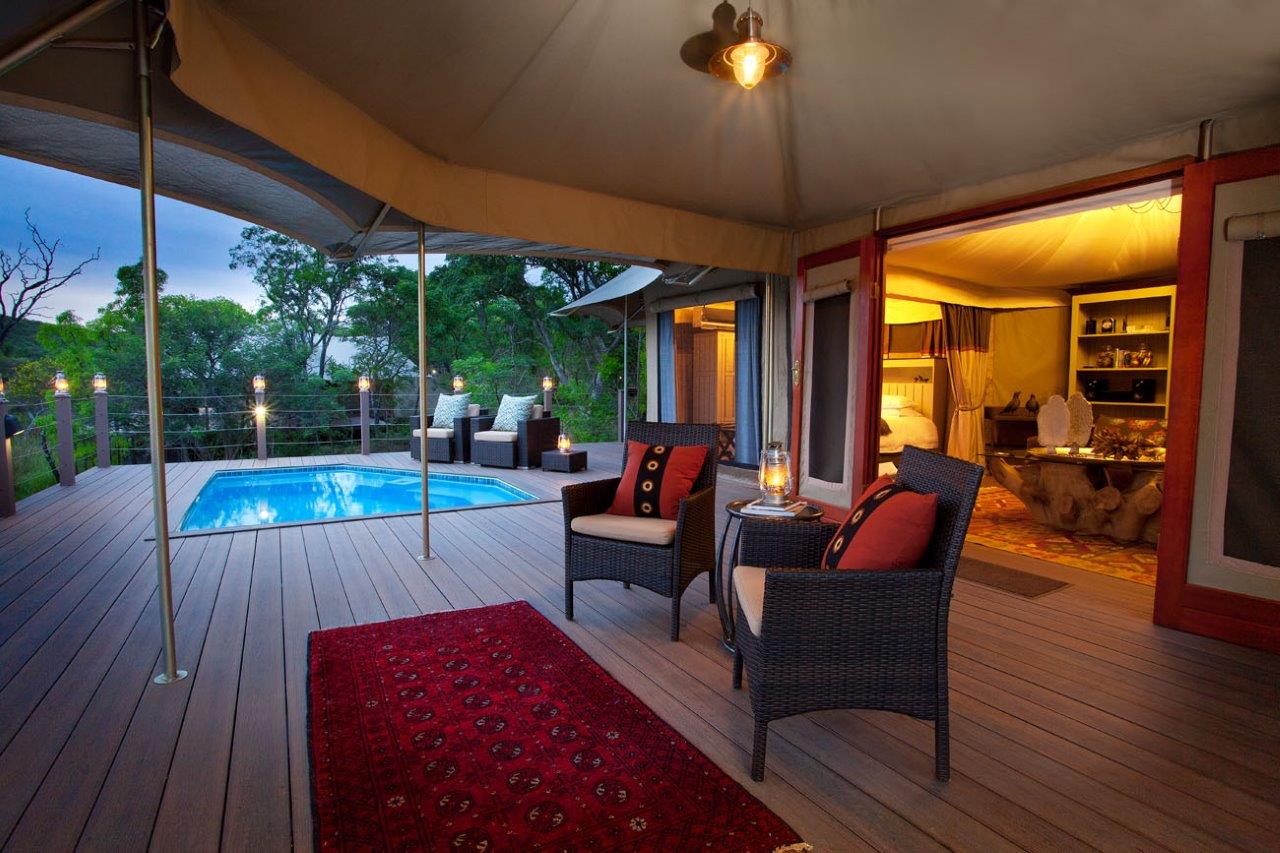 A Frican Safari
Donor: Native Fish Society
2 People / 5 Days / 5 Nights luxury safari camp in South Africa with daily game drives
Dates: Valid through April 2019
Hold onto your pressed khakis and telephoto lenses, because two lucky winners are headed on a weeklong big game safari in South Africa. From the moment you arrive in Johannesburg, you and your travel partner will be transferred via private shuttle to the Safari Camp where you'll spend the next five days viewing an amazing display of wildlife and landscapes just minutes from your chalet. We're talking elephants, giraffes, and lions from the backseat of a convertible Range Rover 4x4. The camp itself is situated on the banks of three hippo-filled lakes!
Safari Camp is among the finest private safari experiences offered in South Africa. Each of the four luxury tent accommodations features a private bedroom, sitting area, en suite bathroom, and pool. The chalets feature wifi internet and air conditioning. During your week's stay, the on-site chef will prepare your gourmet meals. This is a lavish, turn-key African Safari experience.
If you're interested in taking in additional well-known sites and cultural experiences in South Africa, Safari Camp is well-equipped to assist you. This could include a tour of the Cape of Good Hope National Park, Constantia Wine Valley Tour & Tastings, Golf, Spa Treatments, and Sportfishing.
Don't miss this trip of a lifetime: to experience an African safari and support native fish conservation!
Includes all meals and lodging in the photo camp. Airport transfers.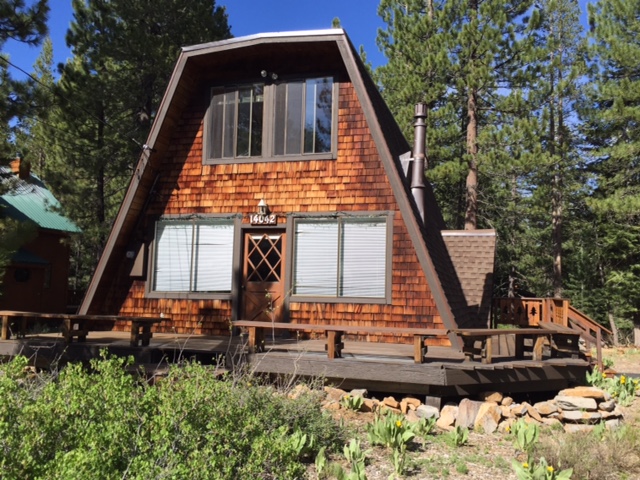 A Week at the Truckee House
Donor: Mike & Gail Davis
Dates: Mutually agreed upon dates in 2019
Escape to Lake Tahoe! Your family and friends will love getting together with you at the Davis's comfortable A-frame cabin near Truckee, California! The cabin features a full-kitchen, 3 bedrooms, 2 bathrooms, two decks and can sleep 9 guests.
What will you do for a week? There are so many options you'll have to choose wisely. The house has two bikes and kayaks for use on Donner Lake or Lake Tahoe. There are several 18 hole golf courses nearby, including Tahoe Donner Golf course. A short drive away, Lake Tahoe provides the opportunity to enjoy the lake's many beaches and opportunities for swimming. If you enjoy trout fishing, the Truckee River can provide excellent fly fishing opportunities for trout. Of course, there's also just playing with the kids in the backyard, hanging out on the back deck, and grilling!
Don't miss this great opportunity to enjoy the Lake Tahoe area with friends and family!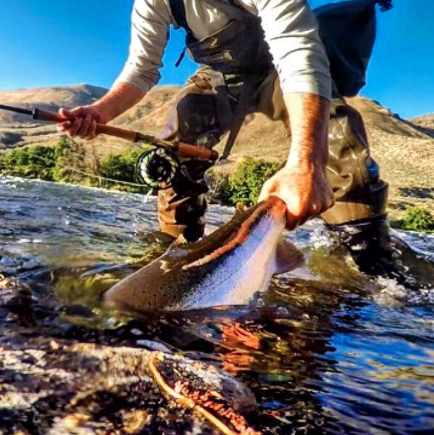 Green Valley November Getaway
Donor: Matthew Mendes, Spin the Handle Guide Service and Danny McGinley
3 anglers / 3 nights / 2 days steelhead prime time at private ranch on lower Deschutes River.
Dates: Arrive November 3, fish November 4-5, depart November 6
Hosted: Tracy Buckner
Grab your favorite spey rod and lucky box of summer steelhead flies because it doesn't get any better than this. Three anglers will spend three nights and two days at the Green Valley Ranch at South Junction on the lower Deschutes River. During the two days of fishing you'll row across the river to join Warm Spring River Steward and fly fishing guide Matt Mendes. Matt is a fantastic guide who will put you onto the best steelhead water on the Warm Spring Reservation side of the Deschutes River. Access is very limited on the Warm Springs Reservation side of the river, meaning unpressured water and willing steelhead waiting for you and your buddies all day long.
At night you'll return to the comfortable accommodations of Green Valley where you'll enjoy gourmet meals and the expansive view of the lower Deschutes from the ranch house's upper deck. After dinner, you can build a fire in the fire pit and enjoy the beauty of the lower Deschutes as the stars come up. In the morning you'll wake up and spend another remarkable day with Matt, searching for those great final steelhead of 2018. Homewaters Redd
Donor: Don, Wendy & Jesse Lange, Lange Estate Winery & Vineyard
2016 Freedom Hill Pinot Noir in Etched 5 Litre Jeroboam
Etched by Xena Etched Graphics
For over thirty vintages, Lange Estate has been crafting some of the finest examples of Pinot Noir from Oregon's best vineyard sites - including the highly recognized Freedom Hill Vineyard outside of Rickreall.
Vintage 2016 has already been hailed as one of Oregon's finest vintages ever. This small selection bottling emanates from a lovely two-acre block of 777 clone Pinot Noir. Winemakers Don Lange and Jesse Lange crafted this wine with Native Fish Society in mind. Like our natural resources, this Pinot Noir should be enjoyed now but also protected and revered for decades to come. Is there a better way to share your love of wild, native fish with your friends? We don't think so!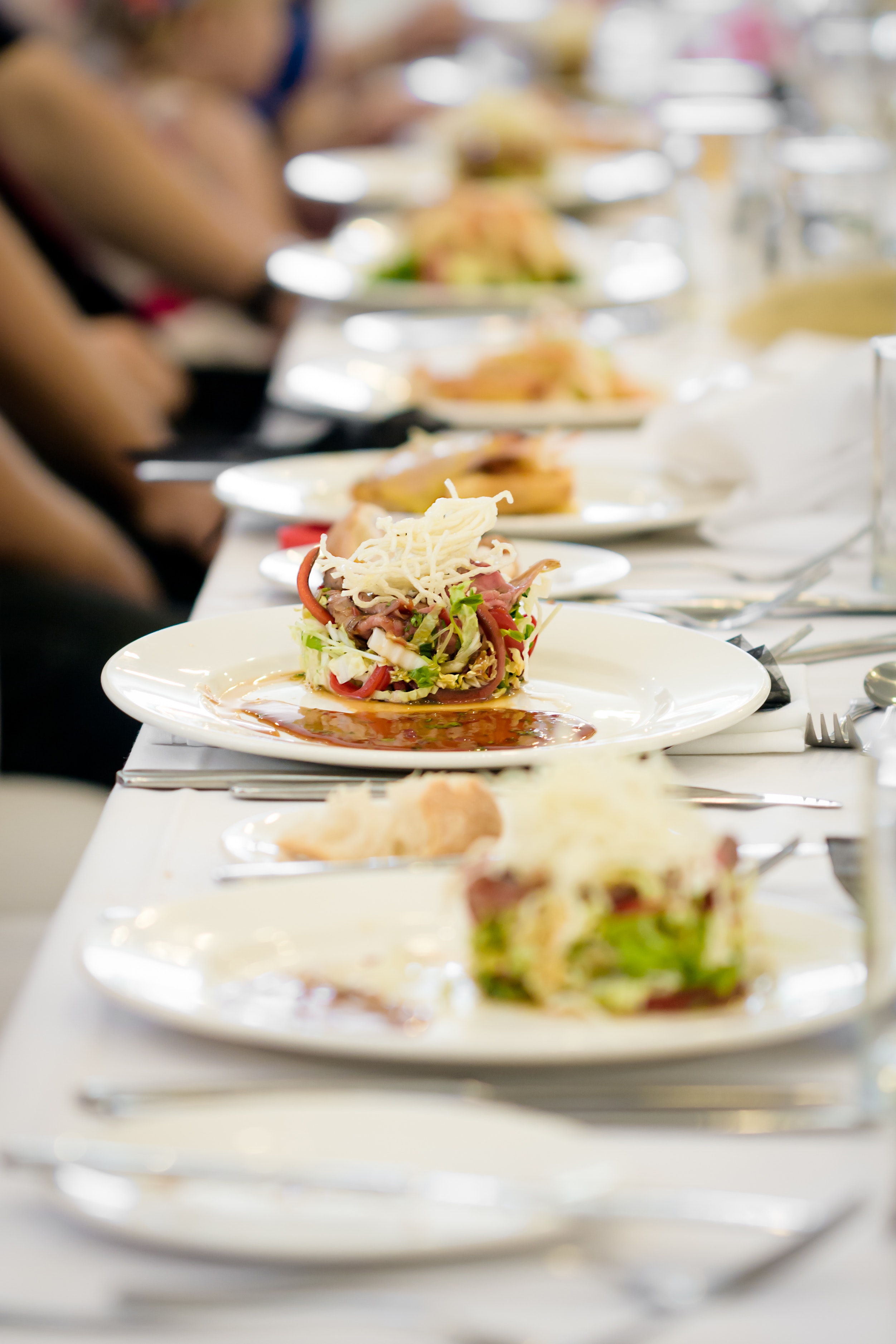 Best Dinner Party Ever
Donor: Cascade Catering Company, Ken Clarke, Lange Estate Winery & Vineyard, Don, Wendy and Jesse Lange
A four course dinner for 20 with paired Lange wine (location to be determined)
Date: Friday, November 2, 2018
Throw an incredible dinner party for 19 your good friends and we'll handle all of the details (and the dishes!) Our good friends at Cascade Catering Co. and Lange Estate Winery & Vineyard are ready to make your dinner party the event of the year! Cascade Catering will build a gourmet four course menu paired with the Lange's most delectable wines.
Just think, all of the fun of a dinner party without any of the headaches!
Don't miss this great opportunity to spend a great night with your friends and support the Northwest rivers and fish you love!