Thursday, November 7th 2019 6:00pm - Thursday, November 7th 2019 9:00pm
At Liberty Arts Collaborative, 849 NW Wall Street, Bend, Oregon
Homewaters Roundup 2019 - SOLD OUT!
A Guaranteed Good Time for a Great Cause!
Join Native Fish Society as we kick up our heels for the 3rd Annual Homewaters Roundup in beautiful Bend, Oregon. Enjoy a lovely evening of fellowship, festivities, and a live auction benefitting Oregon's native fish and wild rivers. $75 admission includes delicious appetizers from local favorite Cascade Catering Company, local craft brews, a speciality cocktail from our friends at Crater Lake Spirits and Twist, and the finest Willamette Valley wines from Lange Estate Winery & Vineyard, A to Z Wineworks, and Yamhill Valley Vineyards.
When: Thursday, November 7th, 2019 ▪️ 6-9pm
Where: At Liberty Arts Collaborative ▪️ 849 NE Wall Street, Bend, OR.
What: A Central Oregon benefit for our wild, native fish, free-flowing rivers, and thriving communities.

Live Auction Items: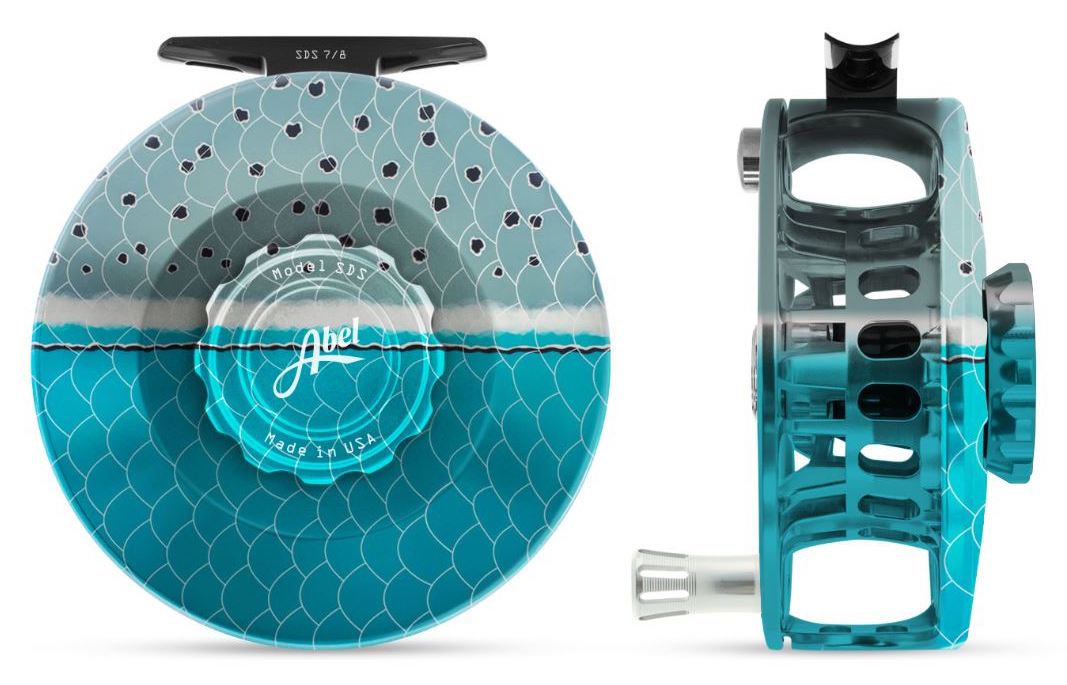 Steel Reel
Donor: Jim Collins
Specs: Model: Abel SDS 7/8 Reel Weight: 8.88 oz
Line + Yards of Backing: 7+260 20#
The Abel SDS takes all the power, reliability, and smoothness of its smaller Able counterparts and combines them in a larger package capable of taking on serious fresh and saltwater game fish - from steelhead to chinook, permit to tarpon. A carbon fiber and stainless steel multi-disc drag system is completely sealed from the elements, and yields an incredible range of drag pressure. This big power and control is great for fighting summer steelhead on lighter tippets and stopping hard fighting tarpon in their tracks. Not only is this reel made in the USA, it's hand painted here as well. It features with a hand painted and anodized chrome steelhead finish for that extra wild steelhead mojo on the water. Don't miss your shot at Abel's finest steel reel!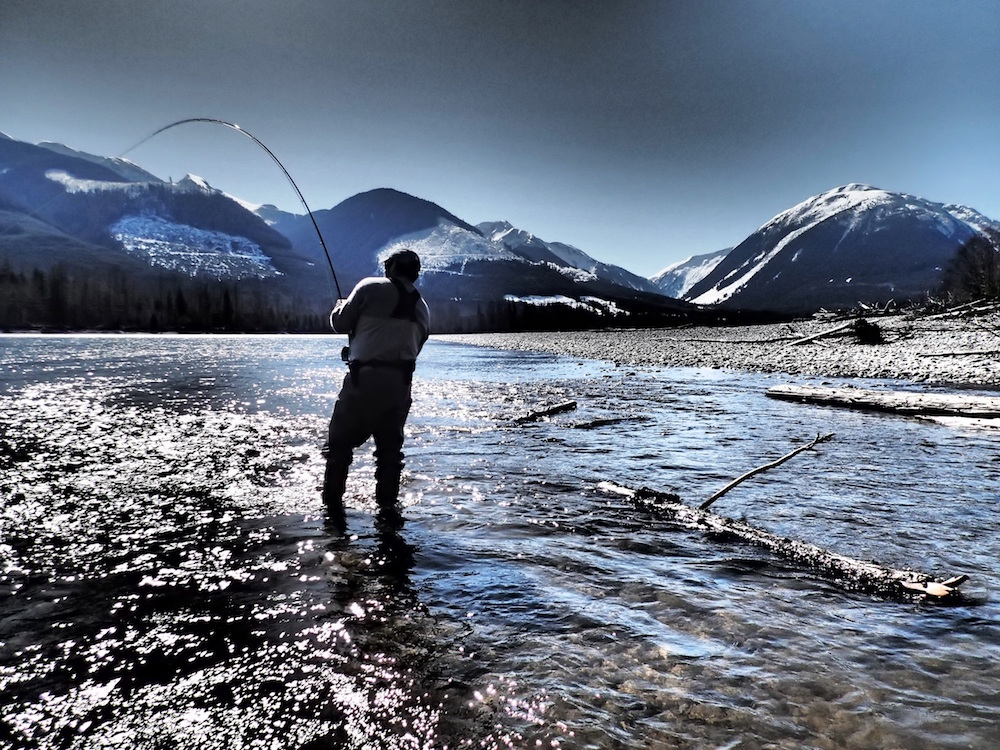 Burkheimer's Best Big Steelhead Rod

Donor: Kerry Burkheimer, C.F. Burkheimer Fly Rods
Specs: Model: 8134-4 Build: Presentation Length: 13'4"
Line Weight: 8 Rod Weight: 8.0 oz.
Experience the two-handed rod perfected with the C.F. Burkheimer 8134-4. Kerry has spent decades on the rivers of the Pacific Northwest. His passion for wild, native fish and the sport of fishing is evident when you pick up a C.F. Burkheimer rod. Each rod that leaves his shop is, to put it simply, beautiful. You only get that with hand-made rods and a master craftsman's devotion.

If you spend time chasing large summer steelhead in British Columbia or winter fish in the lower 48 this 8134-4 is a must-have for your spey rod quiver. Featuring a hand-rolled blank, redwood burl reel seat, and exquisitely sculpted cork—all crafted within earshot of the mighty Columbia River— it adds up to a rod with soul.
* Ideal Lines: Skagit - 570 gr. Scandi - 510 gr. Integrated - 8/9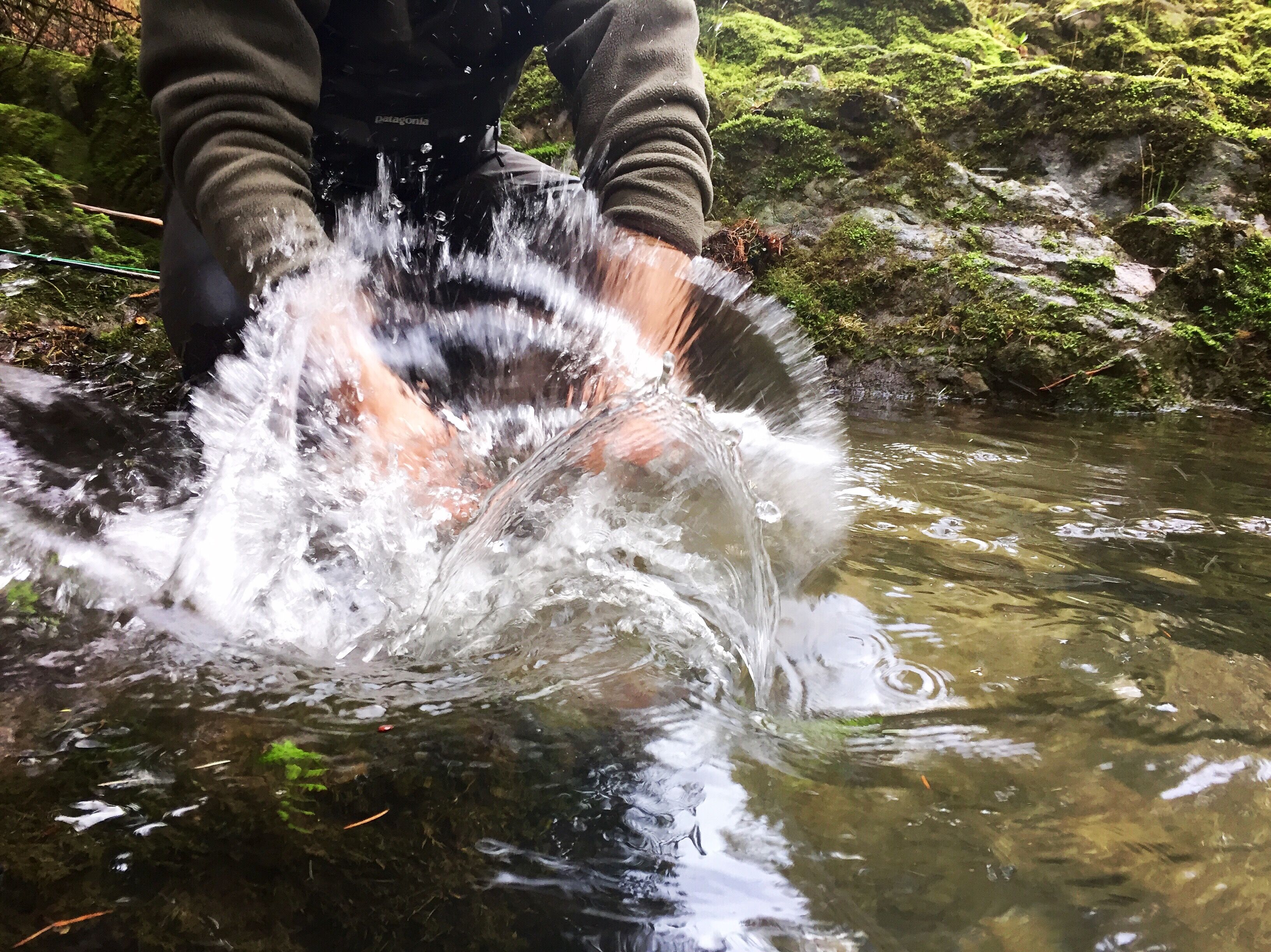 Wild Rivers & Wild Steelhead

Donors: Executive Director, Mark Sherwood, NFS Lifetime Member Joe Bankofier, & Redfish Restaurant in Port Orford & Chef Peter from Anna's by the Sea & Arch Rock Brewing Company
Details: 2 anglers / 2 days fishing with Mark & 3 night say at a private residence on the Elk River
Bonus: Includes breakfast, streamside lunch, and a gift certificate to Redfish for dinner on night 2, and a private, chef-prepared dinner on the Elk night 3 + all the Arch Rock beer you can drink.
Dates: Mutually agreed upon dates January 1/12-1/16 & 1/20-2/6 2020
Late January is primetime for wild winter steelhead on the Wild Rivers Coast in SW Oregon. This is a trip for two anglers that want to see some of the most beautiful coastal streams in our state, spend the day swinging flies for winter steelhead, and enjoy being hosted by the Bankofier's in their comfortable residence on the Wild and Scenic Elk River in the evening.
Executive Director and south coast local, Mark Sherwood, will take you fishing during the day. Depending on water conditions this could mean walking and wading small streams, floating our medium-sized rivers by drift boat, or accessing big water on the lower Rogue River from a jet boat. With 9 rivers within an hour of the Elk River house, there's always something coming into shape. Lunch will be served riverside along with your choice of local Arch Rock beer.
After your first day of fishing, you'll enjoy one of the finest restaurants on the Oregon Coast, Redfish in Port Orford. The food is local and delicious and the dining room boasts one of the most beautiful coastal views in Oregon. After your second day of fishing, we'll be joined at the Elk River home by Chef Peter from Anna's by the Sea for a private dining experience. Chef Peter will prepare a multi-course meal of local fare and serve his homemade gourmet cheeses. This is an incredible trip for two foodie steelheaders looking for a great three-day trip!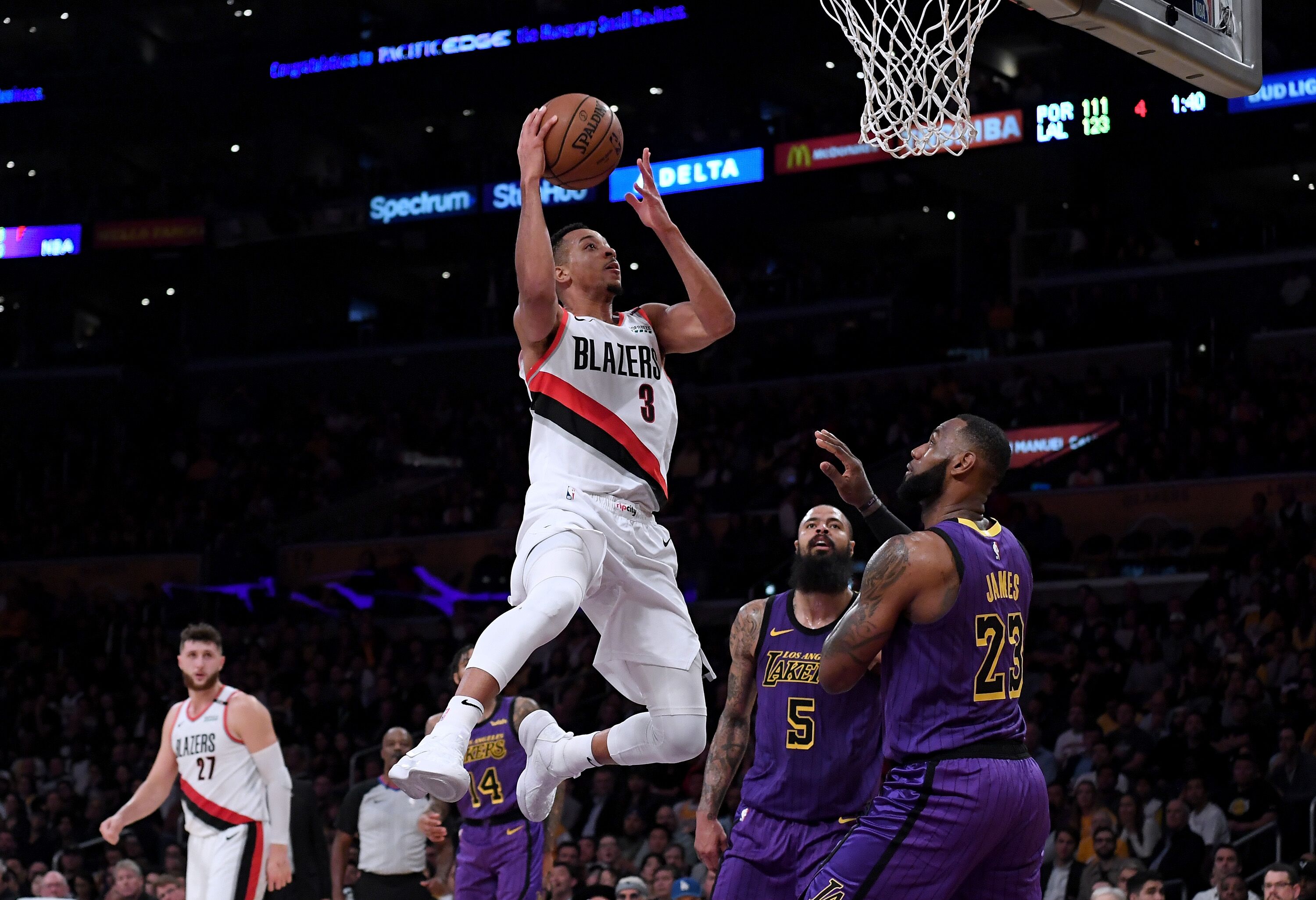 Get Wild in the Blazer Suite!

Donors: Ramzy Hattar & River Pig Saloon
Details: Portland Trail Blazer suite tickets for 2-6 guests at one regular season game. Includes food, beer and wine. Also includes one parking spot
Dates: 2019/2020 season - mutually agreed upon
If you are headed to the Portland, Oregon area one of things on your must-do list is watching NBA's Portland Trail Blazers game in one of the Moda Center's Blazer suites. Upscale and luxurious seating, unparalleled sight-lines, delicious catering, and amazing amenities will make the experience a night to remember. All the beer, wine, and food for your guests is included in this package. Enjoy watching your favorite player hit a three at the top of the key in Portland's premier entertainment arena!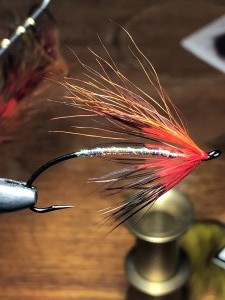 Kauffman Master Class

Donor: Randall & Mary Kauffman, Peter Donahower, + mystery guide
Details: 2 anglers / 3 days / 2 nights / 1 day hosted float fishing / fly tying class / 3 home cooked meals. Kauffman house accommodations
Dates: October 17-19, 2020
Bring your A-game for this educational fly tying workshop and day float on the Deschutes. On the afternoon of day one your Fly Master, NFS River Steward, Peter Donahower, an acclaimed and published fly tyer, will show you a few of his best tricks to create some of the most sought after steelhead flies around. There's even a rumor that Mr. Kauffman himself could be in attendance!
Day 2 will be spent on the river with our good friend and mystery guide (you'll just have to wait this one out!), who will usher you through some of his super secret buckets. Add a streamside lunch to the float and that makes for a pretty ideal day on the river.
The morning of Day 3 will be a leisurely walk and wade with Kauffman House check out at 1pm.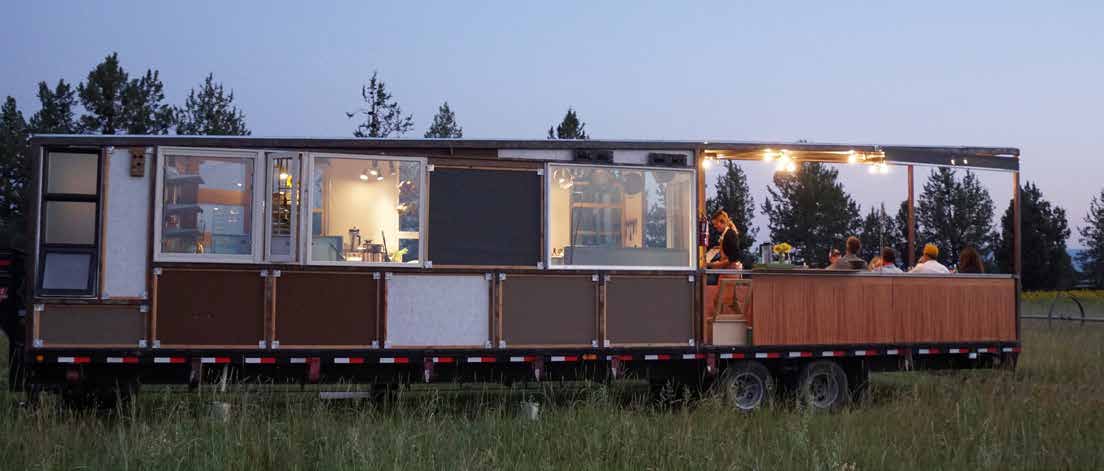 A Movable Feast for 10

Donor: House in the Fields, Allen Ranch, Lange Estate Winery & Vineyard
Luxuriate from a 40-foot, mobile dining room in a setting with sunflowers and star showers. Enjoy open-air hors d'oeuvres and Lange wine, and a four-course meal for 10 guests. This portable feast of fresh ingredients is adapted to your general preference and dietary restrictions by a restaurant veteran who cooks a sumptuous meal with your taste in mind. This mobile feast comes to you at a private Tumalo ranch setting with a breath-taking mountain view.
Don & Wendy Lange will be there to pour their delicious Pinot Noir throughout the evening.
Includes:
• Chef prepared 4-course meal for 10 guests
• Fully equipped dining space: kitchen, restroom and water/generator for one evening
• Ranch venue (Allen Ranch traditionally blooms in July/August)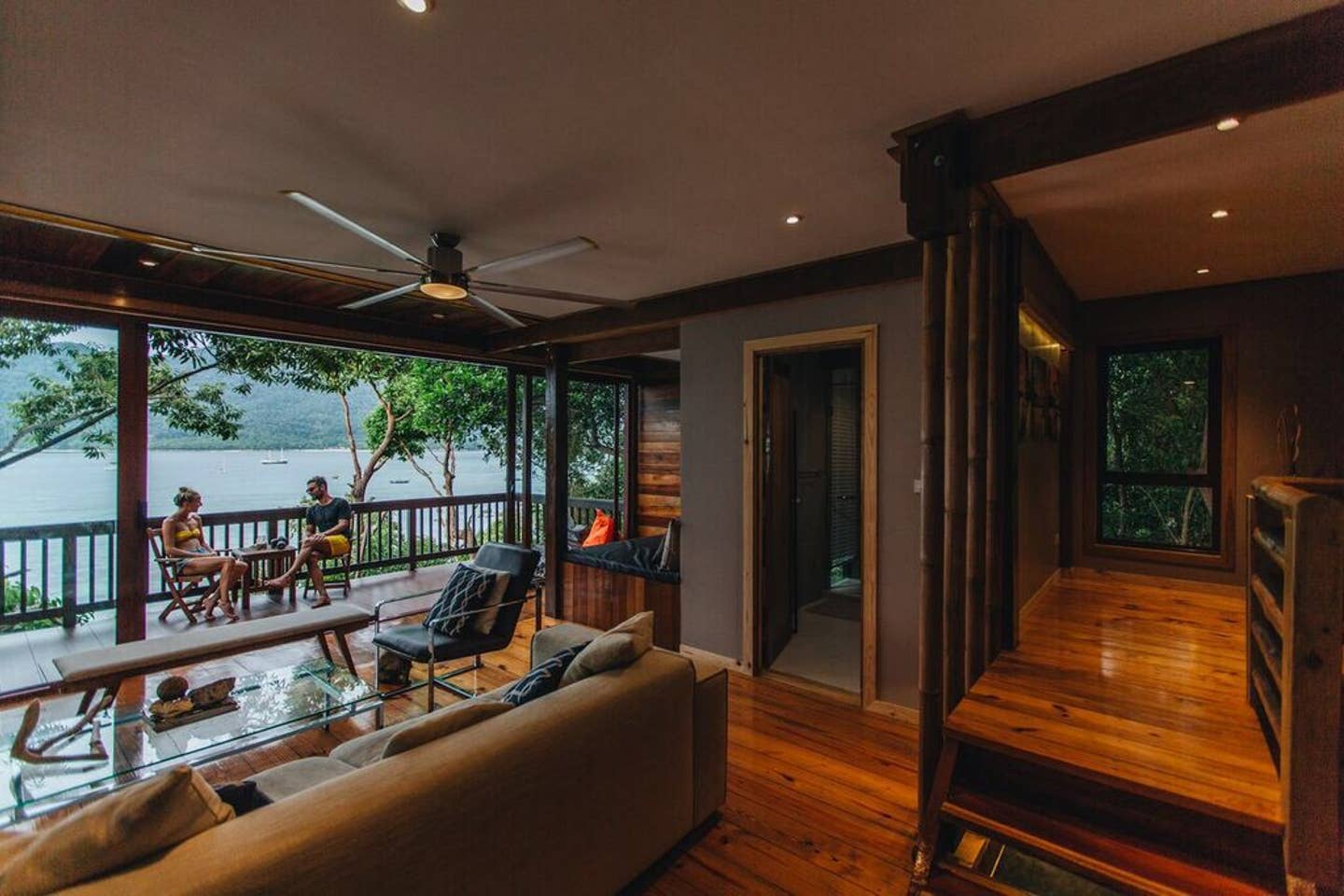 Tropical Thailand
Donors: Chip and Prang Rothenberger
Details: 8 guests / 6 nights / 3 bedrooms / 6 beds / 3 baths
Dates: Mutually agreed upon (Blackout dates: December 15, 2019 - January 5, 2020)
Take in all the peace and tranquility that the island of Koh Lipe has to offer at Windcatcher House on Cashew Nut Cove. Built in the western style with southeast Asian influences, the home couples the good vibes of island living with western creature comforts.
Complete with a full kitchen, clean running water—both cold and hot—there is nothing else like it on Koh Lipe. On a still day, throw open the doors and windows and let the house create its own breeze. Take in the view of the water from the massage room on the main floor, or head to the private beach to take in a tropical sunset.
This is the only private home on Koh Lipe. For tranquility and privacy, Windcatcher is one-of-a-kind.
* Services like cleaning, laundry, and massage are available upon request.
** Does not include travel to Koh Lipe, Thailand.

There will also be a silent auction and raffle for fun prizes from our generous friends and donors.

Tickets are limited so get yours today!

This event is possible due to the generous support of our sponsors. Please, support those who support us!

Posted in:
Community
Events