Native Fish Society Fall Garage Sale
Join Native Fish Society staff on Saturday, September 29th from 9am to 1pm for our Second Annual Fall Garage Sale at our headquarters in Oregon City, OR. We're going to be selling books, angling gear, boats, artwork, and Native Fish Society swag to support our work protecting and recovering wild, native fish. We're also looking forward to visiting with our friends and supporters!
Here is just a small sample of what we have in store for the New to You buyer...
Garage Sale List of Items:
Boats:
Dave Scadden – Expedition Pontoon Boat
For all you lake and river lovers, Dave Scadden boats are highly regarded for being lightweight, rugged, and easy to row so that you can get in front of the fish on your next fishing adventure. This boat is 9ft in length, with two pontoons made of heavy duty PVC with internal urethane bladders, a strapped frame, oars, rod holder, and comes with two anchors and a carrying case.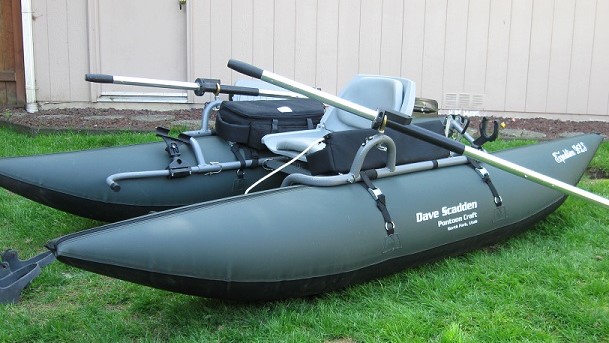 Rods:
Echo, CND, bamboo rods + more!
Gear:
Reels
Waders, gear bags, flies, fly boxes, lines, dry bags
Books & Art:
Books on fly tying, river stories, etc.
Oregon Trout collectors prints
Shadow boxes
Plus so much more!
Donate Your Stuff to the Garage Sale!
Do you have a few angling / river related items that you'd like to get out of your garage or closet? (Books, art, reels, rods, waders, boots, boats etc.?) Well, you can donate these items to our garage sale and get a sweet little tax-deduction for doing so! Just give Tracy Buckner a call at 503.344.4218 or send her an email at tracy@nativefishsociety.org to schedule a drop-off time that is convenient for you.