Idaho Steelhead Closure is a Call to Action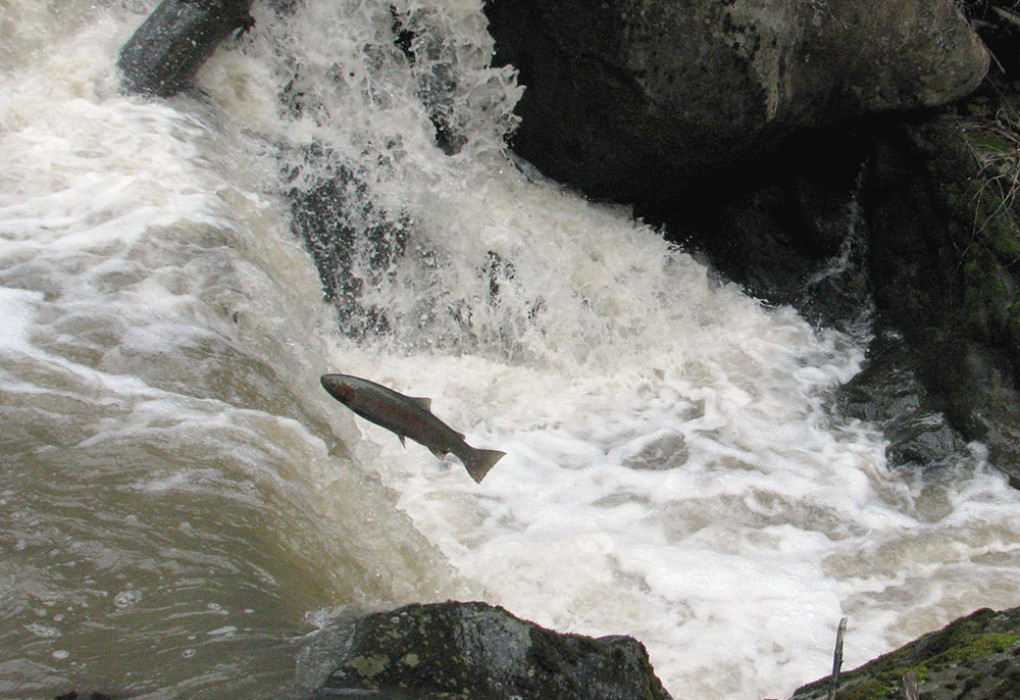 Posted:
Last week, the Idaho Department of Fish and Game (IDFG) announced that the recreational steelhead fishery will be closing as of December 7. The fishery will remain closed until IDFG has the legally required management plan in place, something the state has lacked for years.

Native Fish Society is disappointed to see the fishery close, but it needed to close. Historically, the greater Snake River basin produced 55% of the Columbia River's summer steelhead. As of today, less than 12,000 wild steelhead have crossed Lower Granite Dam, one of the lowest runs since these fish were protected under the Endangered Species Act in 1997.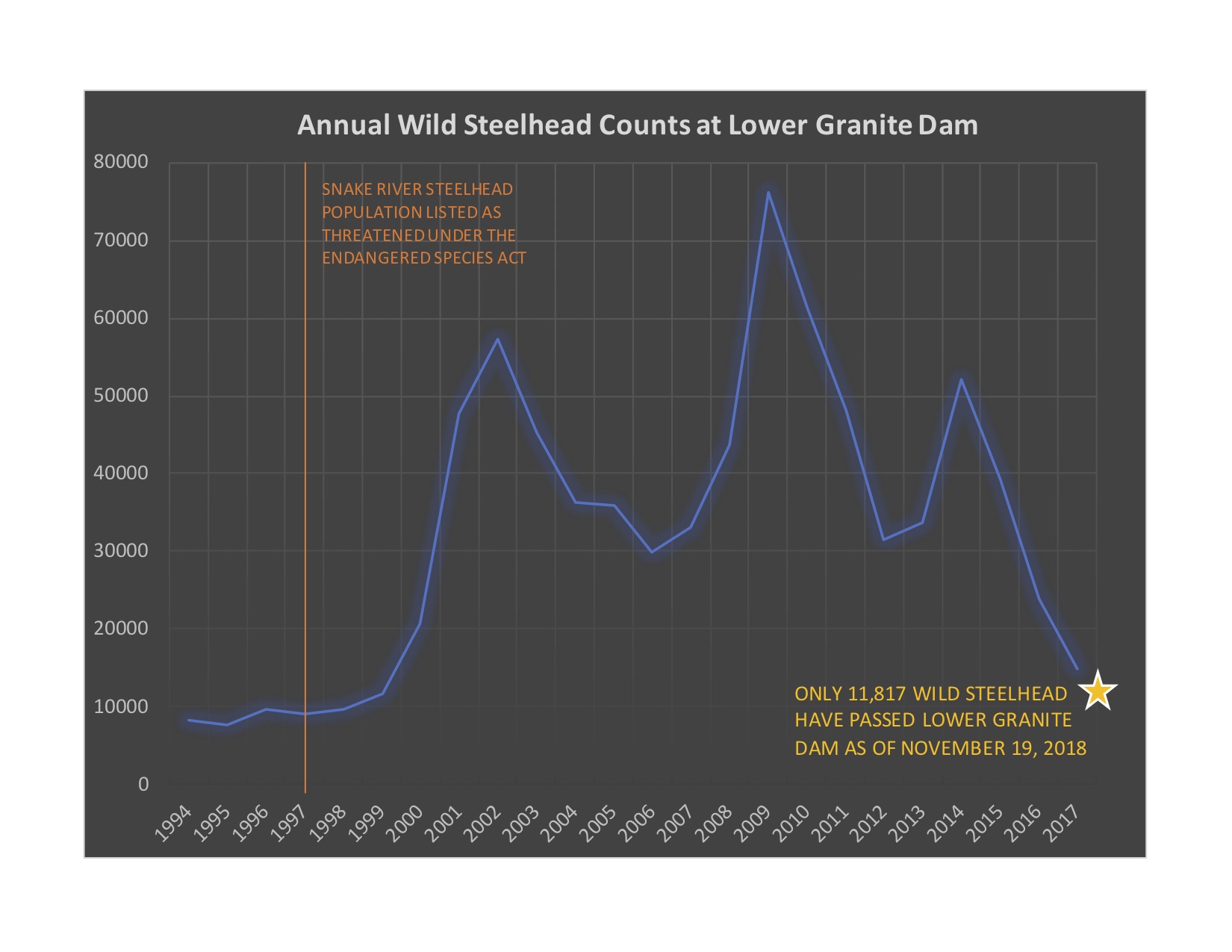 In light of this ongoing crisis, it is completely unacceptable for IDFG not to have the proper permitting and plans in place to ensure wild steelhead are protected during a recreational fishery. The legal requirements of the Endangered Species Act must be followed. Nevertheless, we also acknowledge a closure means we are all losing—anglers, businesses, communities, and most of all, our wild fish.
As with the many other closures throughout the Columbia Basin, we should have never ended up here. It is clear that Idaho's wild steelhead are in serious trouble. Simply obtaining the legal approval for the state's management plan will not address the root causes of wild steelhead decline in the state and region. State and federal actions continue to prop up a failing status quo. Reversing the tide of decline is dependent upon the advocacy of people passionate about wild fish, our homewaters, and our communities.
NFS exists to cultivate the groundswell of public support needed to revive abundant wild fish populations, and our River Steward Program and Fellowship Program embody this creed. If you want to advocate or work on behalf of recovering Idaho's wild fish, then NFS invites you to reach out about becoming a River Steward or Fellow. Together, we will work toward our shared vision: A Pacific Northwest abundant in wild fish, free-flowing rivers, and thriving local communities.
***
Want to take action today? Send a letter to Idaho's next Governor telling him to make Idaho a leader in recovering our wild fish!
More about our River Steward Program here: https://nativefishsociety.org/river-stewards
More about our Fellowship Program here: https://nativefishsociety.org/fellowship-program