Welcome Kirk!
A Message from Our New Southern Oregon Regional Coordinator
Growing up in rural Wyoming, curiosity and a love for the wild flourished as I spent countless hours in the outdoors searching for grasshoppers and snakes. My family spent the weekends exploring the nearby Bighorn Mountains or Black Hills. My pursuit of and passion for wild places continued to build while I attended college in Montana and spent summers working for the U.S. Forest Service in Colorado.

After graduating with a degree in Business Administration, I relocated to Colorado following my desire for wild places. During this time, I worked on a ranch implementing a forest agriculture plan to promote a healthy forest. In my off time, I would raft the Eagle River, backcountry ski in the Eagles Nest Wilderness, or fly fish the upper Colorado River. Living and working in the Central Rockies sparked a deeper understanding of the importance of everyday advocates in promoting the revival of thriving communities and healthy ecosystems.
During the Winter of 2014, I met my wonderful wife, Allie. We immediately fell in love and have been married for four years. She brings joy and happiness to my life, making me the person I am today. In the Spring of 2016, we moved to southern Oregon intending to grow with and make a positive impact in our new community of Roseburg. Over the last two years, I worked with a community health and well-being initiative focused on encouraging the community to make healthier choices. Through my role with the Blue Zones Project, I was able to cultivate meaningful relationships throughout the Umpqua Valley.
My passion and love for the outdoors and wild places has always been fulfilled in my personal life. Spending numerous hours swinging flies for wild fish, trail running the North Umpqua River, or backcountry skiing in the remote areas of the Cascade Mountains continues to fuel my wonder for the outdoors and my interest in stewarding these amazing resources. I am excited to continue fulfilling my passion for the wild through my work with the Native Fish Society.
As the newest member of the NFS, I am thrilled to start my role as the Southern Oregon Regional Coordinator where I will focus on supporting the work of the region's River Stewards and advancing key organizational campaigns. My desire to promote wild places and involve all stakeholders will drive my work in advocating for healthy, free-flowing streams and wild fish. It is inspiring to be part of an experienced team undertaking meaningful work. I am excited to share with others my love for all things wild and to engage community members in advancing the revival of abundant, wild fish in southern Oregon's iconic homewaters.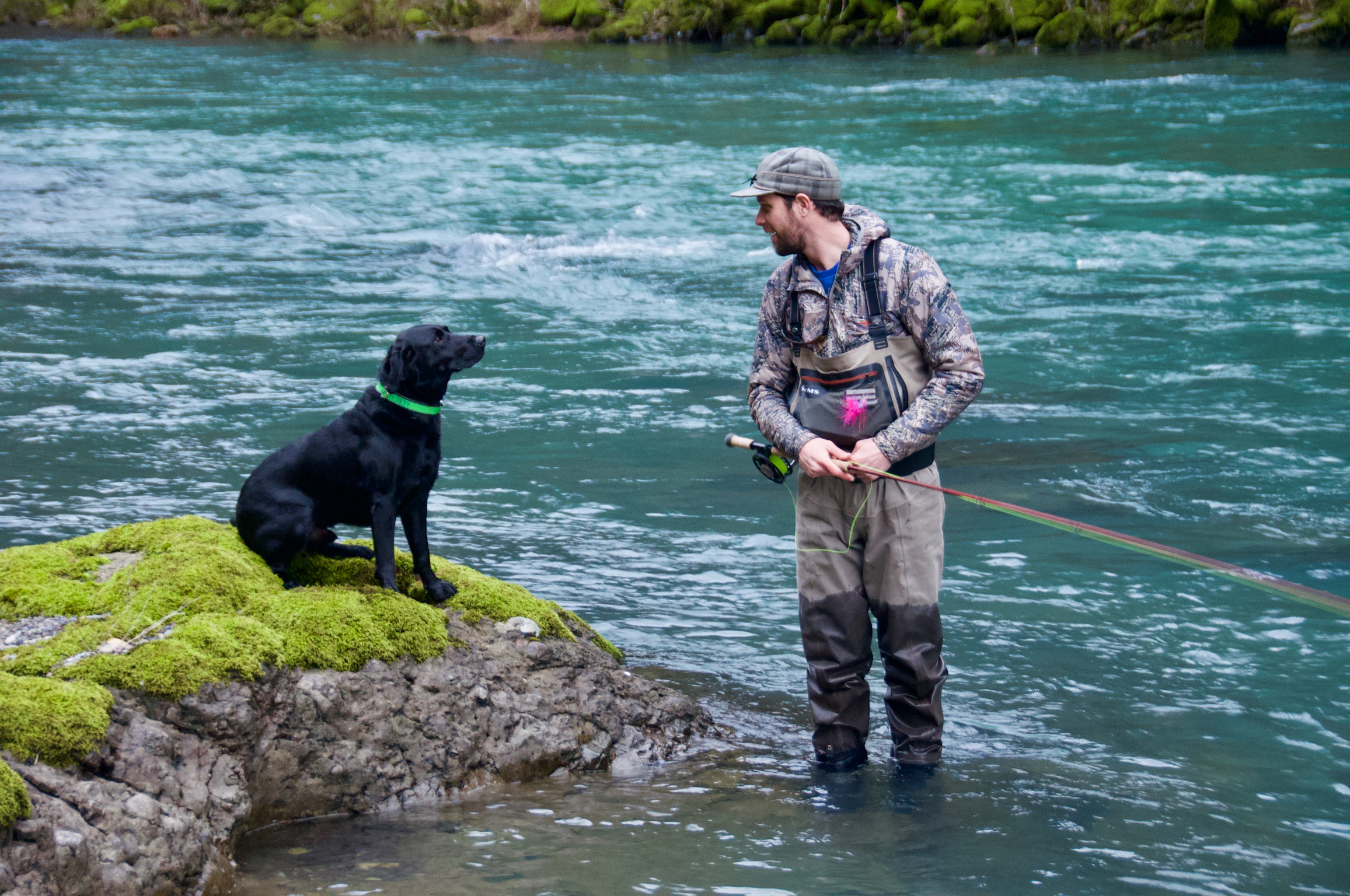 Posted in:
River Stewards
Community