Representative Hoyle Reintroduces Southern Oregon Watershed and Salmon Protection Act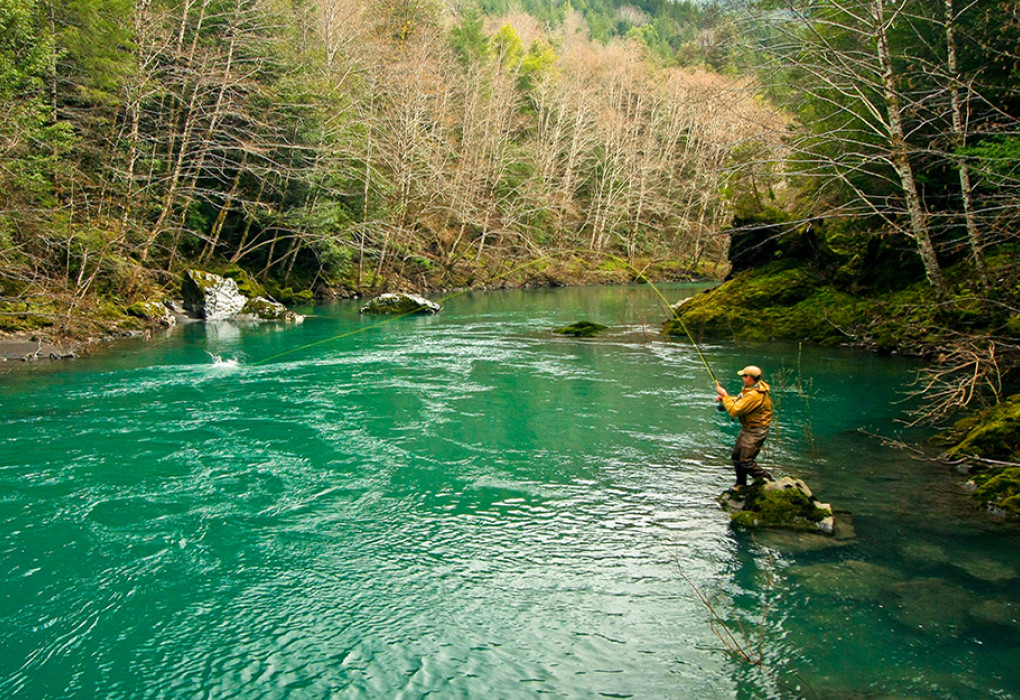 Hunter Creek | Ken Morrish - Flywater Travel
Posted:
July 27, 2023
Rep. Hoyle Introduces Bill to Protect Southwestern Oregon Rivers from Mining Pollution
The 'Southwestern Oregon Watershed and Salmon Protection Act' would permanently protect Southwestern Oregon's rivers, drinking water, wild salmon habitats, and outdoor recreation from mining pollution.
WASHINGTON, DC – Today, U.S. Representative Val Hoyle (OR-04) introduced the "Southwestern Oregon Watershed and Salmon Protection Act" (SOWSPA), legislation to enact a mining withdrawal that would ensure certain federal lands are permanently "withdrawn" from eligibility for mining claims, protecting them from toxic mining pollution. U.S. Representative Jared Huffman (CA-02) is an original cosponsor of the bill.
"The wild and scenic rivers of our "Wild Rivers Coast" provide for clean drinking water, salmon runs, and outstanding recreation. Their headwaters are no place for strip mining and the risks of its pollution," said Ann Vileisis, President of Kalmiopsis Audubon Society. "We're deeply grateful for Representative Hoyle's leadership to protect Southwest Oregon's beloved rivers."
SOWSPA would permanently prevent new mining projects in the Hunter Creek, Pistol River, Rough and Ready Creek, and Baldface Creek watersheds in Southwestern Oregon, extending the current 20-year ban that began in 2016. Read the full press release here.
Please take one minute to send thanks to Representative Val Hoyle for reintroducing the Southern Oregon Watershed and Salmon Protection Act today by clicking on the link below. Read the full legislation here.