River Steward Stories - Dave Lacey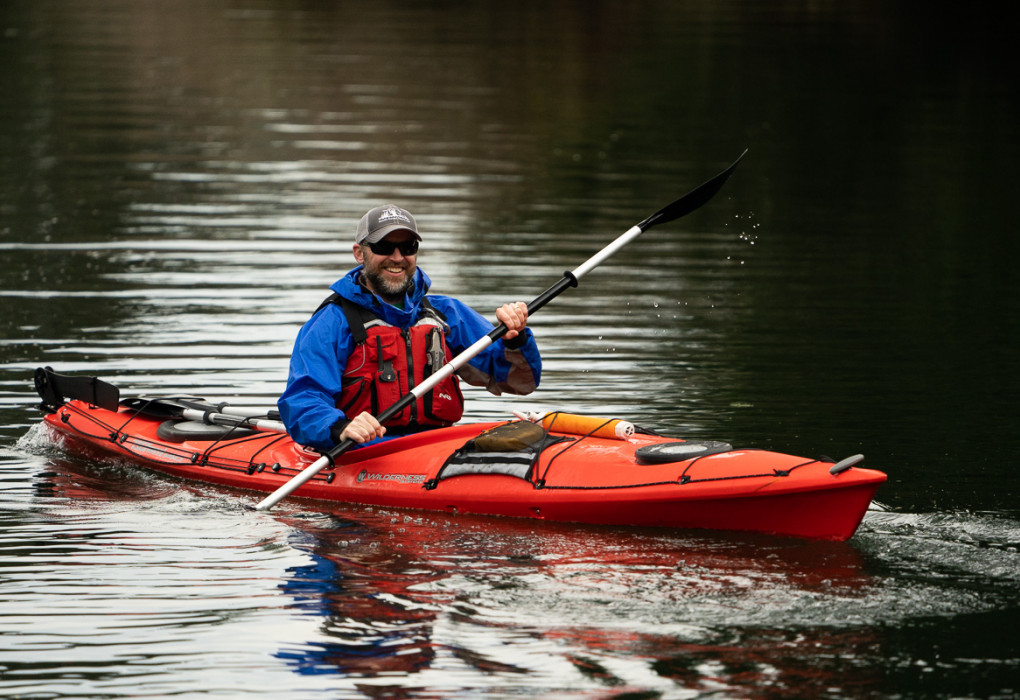 By

Posted:
Inspired to grow a region-wide grassroots movement for science-based conservation, River Steward Dave Lacey encompasses every value of an outstanding local advocate for his homewaters.

Continuing our series of River Steward Stories, we would like to introduce Dave Lacey. Inspired for the first time at a River Steward gathering, Lacey began volunteering with NFS on the Southern Oregon mineral withdrawal protections. He discovered more about Native Fish Society and our conservation work when learning the science behind hatcheries and the harmful effects they have on our pristine waters. His passion to give back and ensure our ecosystems thrive is apparent in his dedication as a conservationist.
Dave started his journey in conservation cleaning up trails and wilderness areas with his father as a young boy. Lacey grew up in New York and moved throughout the country during childhood including Mississippi, Michigan, New Jersey, and Washington state where he graduated from high school. Growing up near the dams on the lower Columbia River, Dave always considered the concrete barricades to be eyesores, pondering the impacts these massive structures had on wildlife and the abundance of anadromous fish. In 1994, Dave moved to Oregon where he set down roots on the South Coast.
Dave is the owner and operator of South Coast Tours, an outfitting business based in Gold Beach, Oregon. South Coast Tours guides visitors and locals in a variety of outdoor activities including, ocean kayaking, river kayaking, stand up paddle boarding, surfing lessons, snorkeling, van tours, and ocean boat tours. His business operates from Coos Bay, Oregon to the California border. If you're interested in an adventure on the South Coast, call South Coast Tours today.
Lacey was pivotal in gathering public support for a 20 year mineral withdrawal for the Wild Rivers Coast in southwestern Oregon. Dave is currently advocating to codify a permanent mineral withdrawal on his beloved home waters through the ORE Act currently pending in congress. Dave continues to work advocating for Wild and Scenic designation on South Coast streams and wild steelhead release in the Rogue and South Coast Stratums.
In the future, Dave is excited to secure permanent mineral withdrawal to over 100,000 acres of the Rogue Siskiyou National Forest. He looks forward to seeking wild and scenic status on Hunter Creek and Pistol River and reducing or eliminating the harvest of wild steelhead on the south coast.
When not working for South Coast Tours or for NFS, Dave Lacey can be found playing outside! Dave enjoys digging in the garden with his wife, surfing, fishing, and playing disc golf. He also relishes drinking one of the many craft brews from his local brewery Arch Rock, located on the banks of Hunter Creek not far from his home.
NFS's work would not be possible without volunteers and dedicated River Stewards like Dave. If you are interested in getting involved, please contact Kirk Blaine at kirk@nativefishsociety.org to learn more or fill out the River Steward Program form on our website. It takes everyone working together to promote and ensure our rivers, fish and communities survive and flourish through conservation.