Say NO to commercial jet boats on Upper Rogue River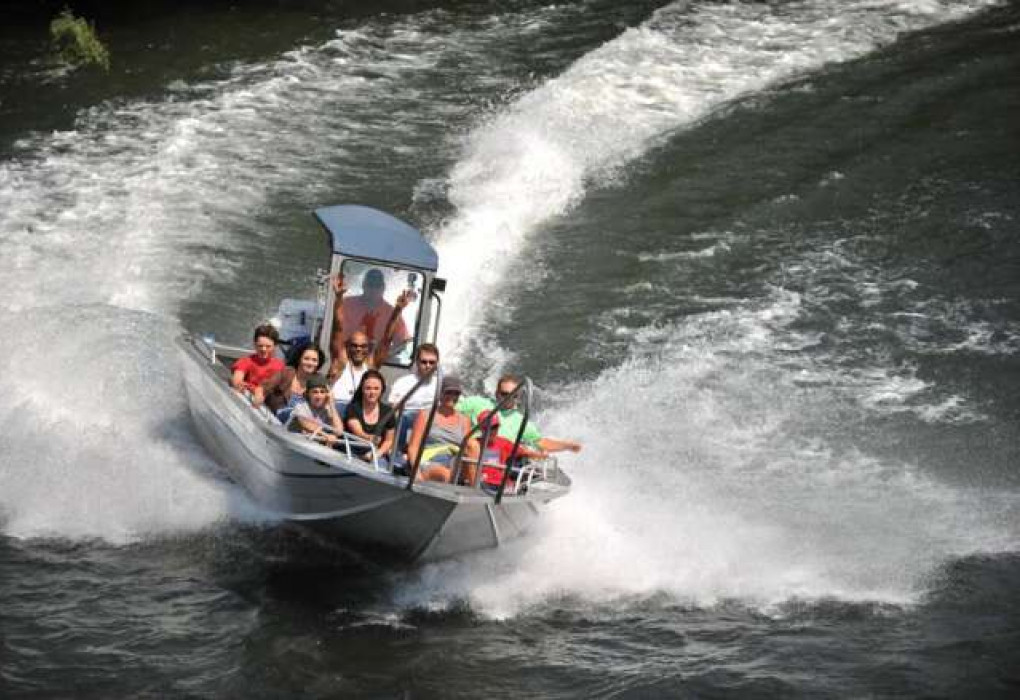 By

Posted:
Over the past four years, commercial jet boats have been operating under a special use temporary permit on the upper Rogue River. This December, Oregon State Parks is considering approving a ten-year permit for a commercial jet boat operation to continue in the upper Rogue River Watershed out of the Touvelle State Park. Something that will drastically continue to affect the river, fish and communities of southern Oregon. 
There will be a public meeting to discuss approving this long-term commercial jet boat permit on Monday, December 5th, from 5:30- 7:00 pm at the Jackson County Parks Office Auditorium in Central Point. The wild native fish of the Rogue Basin need your help in asking Oregon State Parks to not approve this permit. Please join Native Fish Society staff and River Stewards in attending this important public input opportunity and add your voice to the groundswell advocating for the Rogue River and its wild fish. 
Rogue Jet Boat Adventures, the operation applying for the permits, started their business about four years ago on the upper Rogue River through a temporary use permit out of Touvelle State Park. Since then, there has been noticeable changes for the ecosystem and the recreational users of this iconic section of the river. Jet boats cause unnatural wave action in the river. It is hard to believe that our native fish and wildlife are not harmed during these commercial jet boat operations. Here are some of the observable impacts already occurring: 

Impacts of commercial jet boat operations on wild native fish in the upper Rogue River:
Unnatural sediment changes to riverbed.

Gravel movement in spawning habitat for late winter steelhead and where juvenile fry have hatched and rear for months.

Increased turbidity for all aquatic species. 

Removal and destruction of aquatic vegetation that provides cover for juvenile salmon and steelhead.
Impact of commercial jet boat operations to recreational users, anglers, and the community:
Loading and unloading tour boat passengers is dangerous for children and other swimmers at the traditional swimming hole below Table Rock Road.

Tour boats often exceed the 10 mph speed limit that OPRD set for them within Touvelle State Park.

Wakes and other disruptions caused by the tour boats diminish the quality of recreating, angling, and aesthetic experiences within Touvelle State Park.
If you cannot attend the meeting, please take the provided survey asking Oregon State Parks to not approve the jet boat permit at Touvelle State Park. NFS will release an Action Alert early next week for folks to send comments to the Oregon State Parks department on this issue. Please stay tuned and engaged with this critical issue on the Rogue River to help protect and conserve wild fish in the upper Rogue River!
If you have any questions or concerns about this work, please contact Kirk Blaine at kirk@nativefishsociety.org.