Victory for Oregon Bass Bill!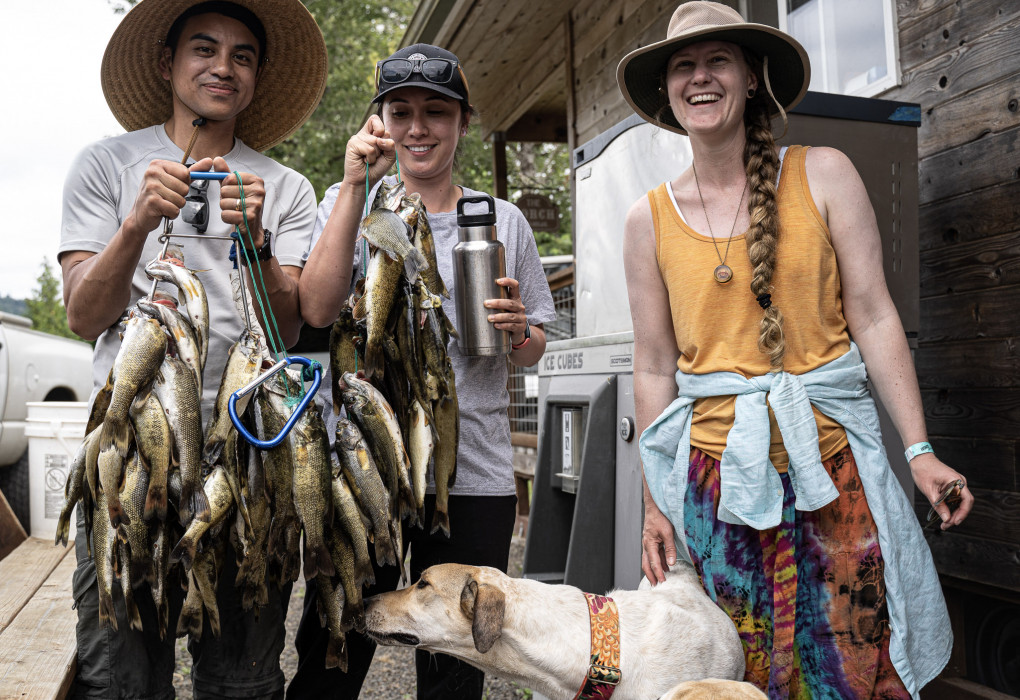 Posted:
In the past two years, the state of Oregon has made significant progress in the way it manages non-native fish species like bass. These changes enable the state and anglers to reduce the negative impacts of non-native fish on native populations like salmon, steelhead, and trout. The cherry on top of this new direction is HB 2966, which passed the state legislature this week and heads to Governor Kotek's desk for her signature. This bill provides the Oregon Department of Fish and Wildlife (ODFW) with the authority to approve no-limit take fisheries, including at tournament events, for non-native fish populations in order to benefit native fish and ecosystem health. This is an outstanding victory for all our wild native fish in the state of Oregon!
For decades, bass have been treated as game fish despite the fact that they are not native to Oregon. This designation restricted anglers from removing bass for any purpose other than consumption, and ODFW often placed size and bag limits on bass harvest. Previous statutes required non-native species including bass and walleye be returned live to the waters of the state during angling tournaments.
These policies constrained anglers and fisheries managers from utilizing effective tools to control these ever-growing populations. Yet non-native fish have flourished and expanded in geographic scope around the state, a trend likely to continue given our warming climate. This has led to increasing impacts on the state's native populations as non-natives like bass are voracious predators of native fish. 
As recently as early 2021, ODFW considered codifying game fish-based management for bass in an official non-native game fish policy–something which NFS voraciously fought and prevented the commission from adopting. Since then, the department has quietly and effectively reversed course, removing bag and size limits when angling for bass and other invasive species in almost all waters of the state (with some limited exceptions in lakes and reservoirs). But due to their legal definition as game fish, removing more bass than a person could consume remained technically illegal. Bass and walleye were also required to be returned live to waterbodies after angling tournaments. HB 2966 eliminates these final obstructions and enables the state and anglers to remove these species for the benefit of native fish.
And this important victory couldn't come at a better time as Native Fish Society is planning our 2nd annual Umpqua Bass Bash! You're invited to join us as we come together for a day of bass angling on the Umpqua River to help reduce the impacts of these non-native predators on wild salmon, steelhead, and trout. Check out our event page for more information. We hope to see you there!