A Season of Stewardship on the Deschutes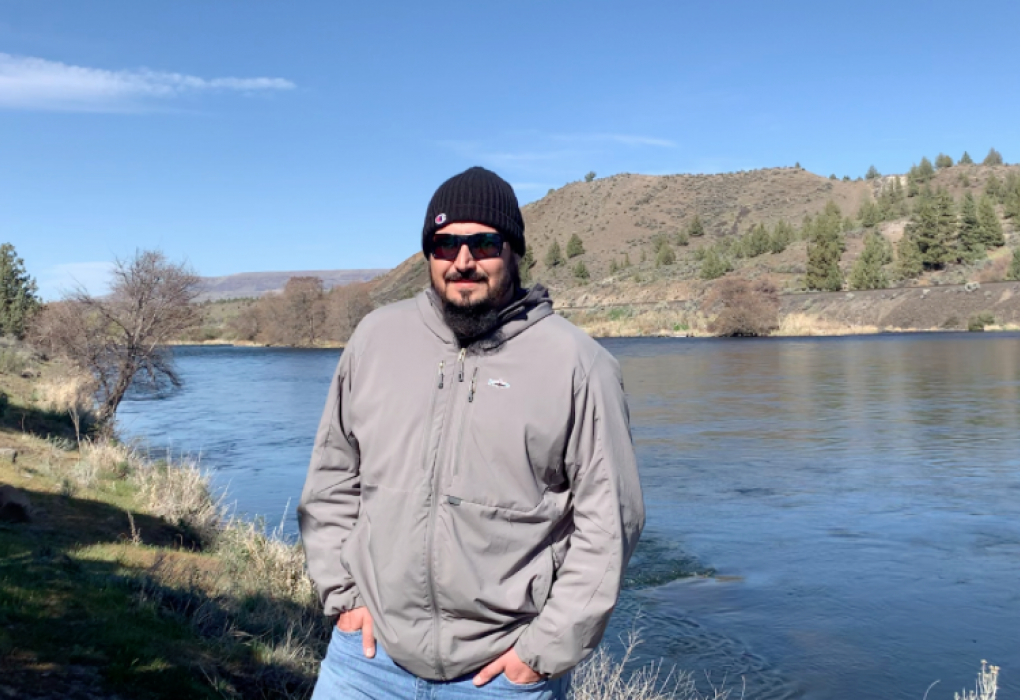 Posted:
River Steward Stories: Matt Mendes, Warm Springs & Lower Deschutes Rivers

"Sometimes, we would just put the truck in first gear and walk alongside throwing empties in the bed," explained Matt Mendes, River Steward on the Warm Springs River. Matt was concerned with stream-side litter and damage to riparian vegetation along the tribal side of the lower Deschutes River and the impact on native fish. As a longtime River Steward and fishing guide on the river, Matt was looking for a way to engage even deeper in nurturing the species he loves and the place he calls home. Thanks to a grant from Meyer Memorial Trust, Native Fish Society was able to provide Matt with a stipend to dedicate time to some intensive riparian habitat care-taking along the river in the downtime between guide seasons.
On a warm day in early April, Matt took the time to show off his hard work to Native Fish Society Director of Wild Steelhead Funding, Tom Derry, and myself (Northern Oregon Regional Coordinator, Liz Perkin).
Matt is an enrolled member of the Confederated Tribes of Warm Springs and worked with their Department of Fisheries to complete an impressive amount of work on the tribal side of the Deschutes. Over the course of a few months, Matt cleaned up about 3,500 pounds of litter, installed a number of garbage cans at key locations, repaired fencing that protects riparian habitat from livestock, installed fence ladders that enable river access while preventing fence damage, and put up signs denoting key spawning habitat.
During our field trip, Matt pointed out traditional food plants that were not quite ready for harvest and shared how he feels a responsibility to be a caretaker of the ecosystems that have sustained tribal members for millennia.
As we stopped at a vantage point high above the river, I climbed over the riparian fence using one of the ladders Matt had built. It was solid and provided an easy way to access the river without having to damage the tightly strung strands of barbed wire fence. I ran my hand over a big sagebrush and then took a deep breath of its sharp odor as I admired the signs Matt had posted to mark the tribal side of the river.
As we drove on, Matt and Tom regaled me with stories of fishing the Deschutes with Matt's grandfather. Along the way, Matt pointed out prime steelhead runs and trout holding areas. Then Matt indicated some of the signs he had set out to identify key spawning areas in the hopes that anglers would avoid fishing over wild fish while they spawn. The trip was a good reminder of what a pleasure it is to tour a river with someone who intimately knows and values it.
Springtime has Matt back out on the river as a professional guide where he'll be busy until fall instructing clients on how to best fish the famed salmonfly and caddis hatches on the Deschutes. But once he's hung up his waders and stored his gear after what we hope is another great season on the river, we're looking forward to engaging with Matt as he digs into a new suite of stewardship activities and writes another chapter in his own River Steward story.
Interested in following Matt's work or hiring him for a guided trip on the Deschutes River? You can check him out on Instagram at @deschutesnative or visit his website: www.spinthehandle.com