Bulkley River Catch and Release Study Update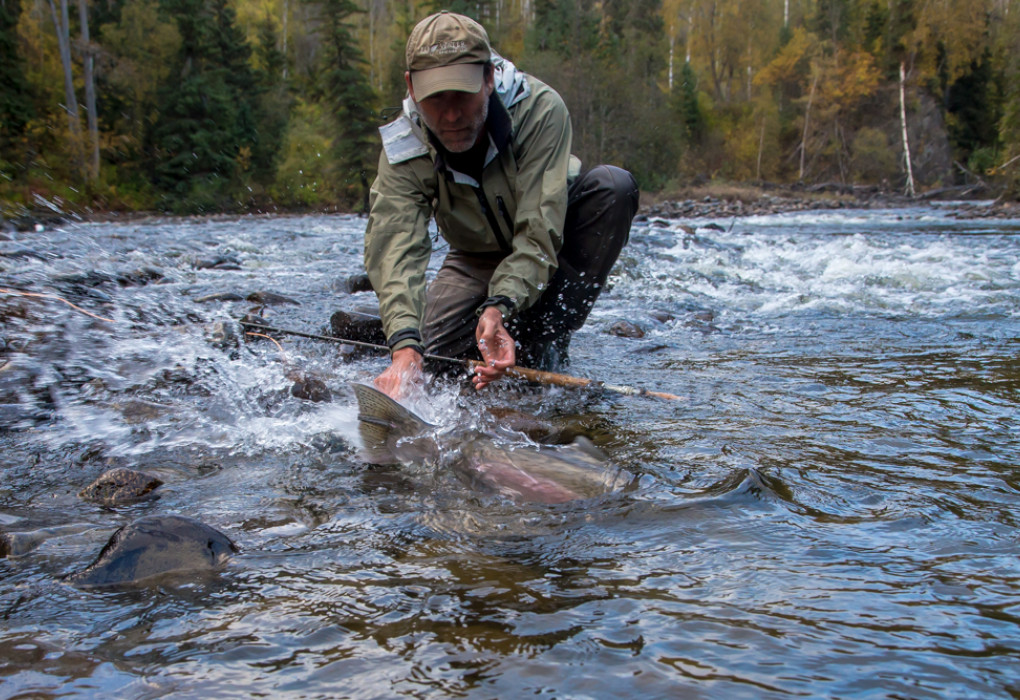 Posted:
Bulkley River Catch and Release Study Update
Below is a preliminary update focused on the physiology and tracking elements of the Bulkley River steelhead catch and release study that Native Fish Society partnered on with graduate students from UMass Amherst and Carlton University, the Wet'suwet'en First Nations, businesses, and NGOs . Students are still analyzing the data to relocate the radio-tagged steelhead, so please consider the contents of the report as preliminary findings. Another student is also working on data collected from the angler/guide surveys. Both graduate students will be presenting the results of the science/social science at the World Recreational Fishing Conference in Victoria, BC this July (http://wrfc8.com).
Stay tuned for future scientific papers and press articles once the results are finalized.
Preliminary Bulkley River Catch and Release Study Update