Washington State Legislature requires net pen industry to pay for oversight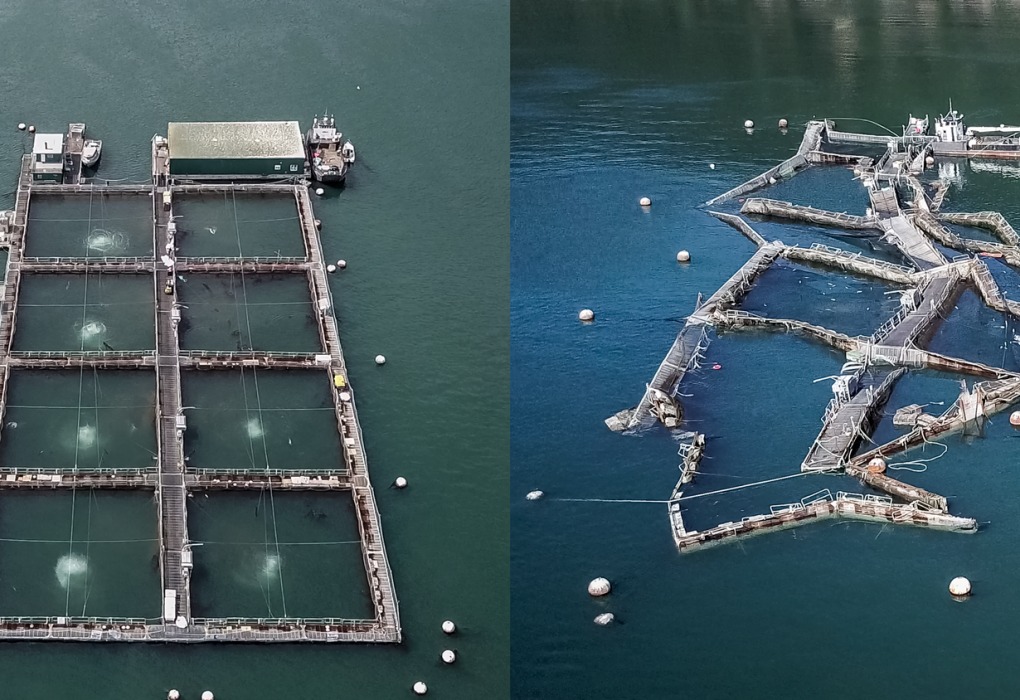 Posted:
Aquaculture net pens operate in the public waters of Washington state. The state government sets rules for the pens, monitors and inspects the pens, and when things go wrong, the state must step in to protect the public waters and the citizens and wildlife of the state. As it stands, Washington taxpayers—not the billion-dollar corporations running these facilities—foot the bill.
That could change soon, thanks to a bill drafted by Senator Christine Rolfes and recently passed by the Washington State House and Senate. The bill requires the Washington Department of Fish and Wildlife to "provide for the recovery of actual costs incurred for required inspections, monitoring, and compliance testing by the department." This would ensure that the agency has resources to use its authority to observe fish harvest and monitor bycatch, test fish from the pens for viruses and other pathogens, and inspect the structures and ensure they meet strict standards. As long as these net pens remain in our public waters, this is an important step forward.
Too often, problems with the net pens have been discovered not by agencies, but by concerned and observant citizens. The 2018 law cracking down after the Cypress Island collapse—which the Our Sound, Our Salmon campaign from Wild Fish Conservancy, helped move through the legislature—gave agencies greater authority to hold the industry accountable, but those powers only help when agencies can afford to use them. This bill will give more teeth to the law.
This bill has passed both houses of the legislature with overwhelming support, WDFW testified in support, and even Cooke Aquaculture testified favorably. While we continue working to remove open-water net pen aquaculture from the public waters of Washington state, we applaud the legislators who have moved this forward, and are eager for Governor Inslee to allow it to become law.