Wild Steelhead Release - One Last Dance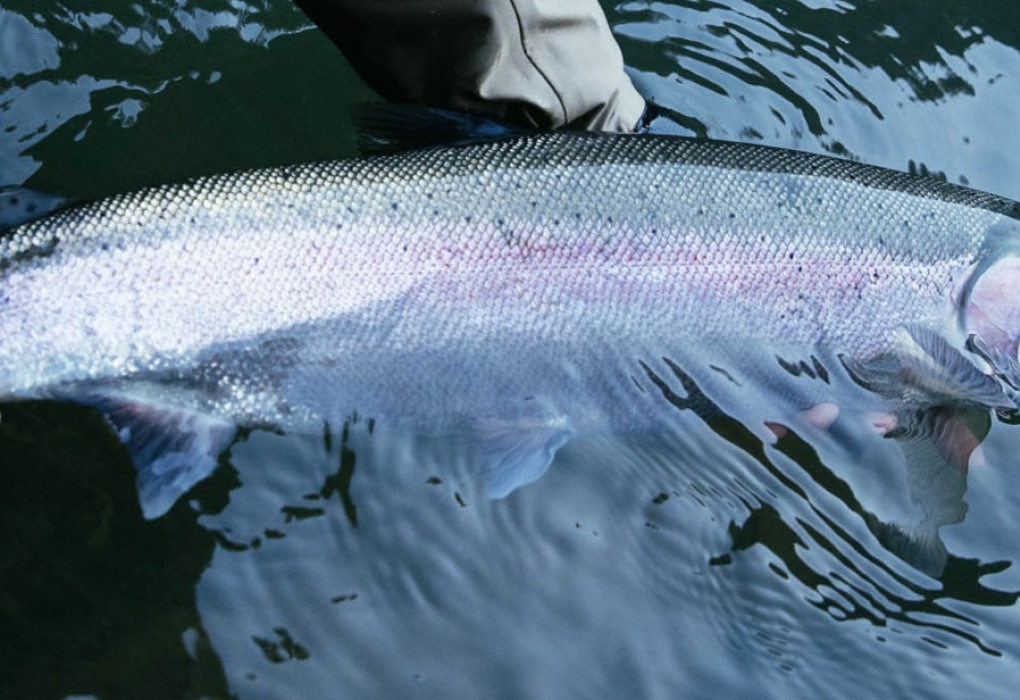 By

Posted:
This month, the wild fish groundswell showed up in a big way. On October 15th, close to 50 people testified before the Oregon Department of Fish and Wildlife Commission asking for Catch and Release angling regulations for wild steelhead on the Rogue and south coast rivers of southern Oregon. Hundreds more submitted written comments in the days leading up to the meeting. I want to start by thanking everyone for standing together for wild steelhead. Commissioners heard our requests and understood the need to make a well informed decision. To do so, the commission decided to reconvene for an in-depth conversation about the plan and how best to move forward.
On October 25th, the ODFW Commission met again to dive into the details. Commissioners had a deep conversation around the management actions included in the draft plan and how those management actions would prevent serious decline of wild steelhead before it's too late. Unfortunately, there was little detail provided by ODFW fisheries managers on how the plan would actually operate. They failed to let commissioners know key details about management triggers and the actions the department will take in response to these thresholds being met. Rather, department staff focused on fisheries being closed altogether rather than when the department would eliminate wild steelhead harvest.
At the end of the meeting, the commission discussed a list of alternatives and asked ODFW staff to include these alternatives as options in the final draft of the RSP. At the December ODFW Commission meeting, commissioners will be allowed to pick from the list of alternatives in each section of the plan, including catch and release angling for wild winter steelhead.
The commission heard our advocacy and they are willing to listen. But there is one last hill to climb before we reach the end of our efforts. We must show up one last time at the December ODFW Commission meeting when the final vote on the plan will held. We must share the concrete reasons catch and release of wild steelhead is the only responsible way to proceed until the monitoring and management knowledge is available to ensure that harvest is sustainable. Here are a few ways you can help:
Please join us one last time by testifying on December 17th. Many of you already know how easy the process is. NFS is committed to helping advocates every step of the way so register here to receive detailed communications leading up to and day of testimony.
If you can't testify, it is critically important that you send the ODFW Commission a brief personal note sharing why it is essential to release and protect these fish. Simply email your comments to odfw.commission@odfw.oregon.gov. Even if you have already sent the commission a message, we ask you to do it again, reinforcing the correct decision. The commission needs to see that we have a sustained groundswell of support advocating for this conservation decision.
Lastly, if you are short on time, please complete the action alert below. It takes less than 30 seconds.
Our voices alone are quiet, but together we can make a difference and restore abundant wild fish, free-flowing rivers and thriving local communities.
If you have any questions, don't hesitate to reach out to Native Fish Society's Southern Oregon Regional Coordinator, Kirk Blaine today.