Volunteer Opportunity – Rangewide Bull Trout eDNA Project and the Upper Deschutes River basin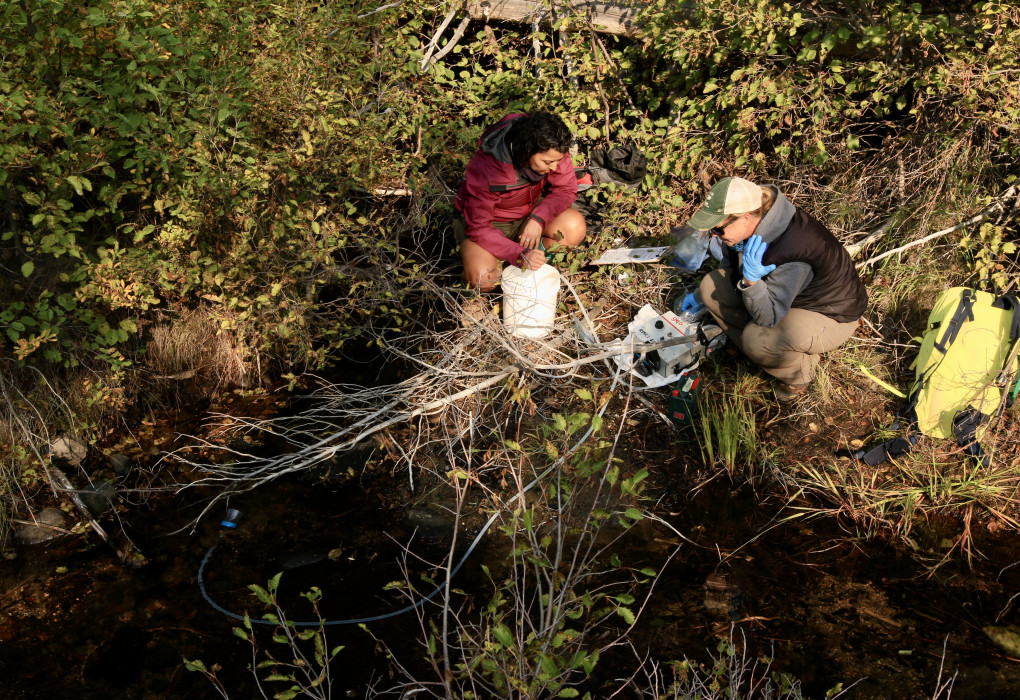 By

Posted:
This fall, 2021, there is an opportunity to take part in a cutting-edge project to determine if threatened Bull Trout still reside in the Upper Deschutes basin. The focus will be on Little Deschutes River and its tributaries. Sampling will be taking place throughout the September and October and will be focused on weekends. The hope is to find a remnant population of Bull trout, listed as threatened by the U.S. Fish and Wildlife Service in 1999. Bull trout have historically been found throughout the Deschutes Basin, including the Little Deschutes. Unfortunately, it is commonly believed that Bull trout are all but nonexistent in the Upper Basin save for a small isolated population in and around Odell Lake.

A cutting-edge DNA technology, called environmental DNA or eDNA, may be able to prove whether Bull trout still exist in the headwaters of the Little Deschutes. An eDNA sample is taken from the environment, soil or water, for example, rather than from the species themselves. To determine Bull trout presence, a water sample is taken from the stream of interest then sent to a lab for analysis. Even just a few strands of DNA of interest can be detected with the eDNA technology, which is typically used to locate rare or endangered species.
With funding from the Native Fish Society and hopefully some intrepid volunteers, samples will be taken from various headwaters of the Little Deschutes River basin. The U.S. Forest Service's Rocky Mountain Research Station in Montana will be conducting the analysis through their Rangewide Bull Trout eDNA Project.
Some of the sampling will be challenging. Overland travel (i.e., no trails), overnight stays, and heavy backpacks may be part of the experience depending on the reach sampled. But the rewards could be great. A few of the samples will be analyzed for both Bull trout eDNA as well as native Redband rainbow trout as the exact range of Redbands in the upper Little Deschutes is unknown as well. If Bull trout or Redband eDNA is detected, the hope is the populations, as well as the streams, will gain higher levels of protection.
For more information on the Rangewide Bull Trout eDNA project:
https://www.fs.fed.us/rm/boise/AWAE/projects/BullTrout_eDNA.html
A Lunch and learn on the project from the Native Fish Society. Here is the link on YouTube: https://www.youtube.com/watch?v=S3H1Xh6Aj6g
Please contact Jodi Wilmoth (Native Fish Society steward for the Little Deschutes River) at jodiwilmoth@icloud.com for more information.