Fall River Steward Gathering October 20th-22nd, 2017
This past weekend River Stewards from Oregon, Washington, and Idaho joined together for the 10th annual Fall River Steward gathering near the McKenzie River in the Willamette Valley. Designed to allow stewards to meet one another in person, share stories, learn about our accomplishments and develop our aspirations, the River Steward gathering serves the heart of our program. As our community grows, these events have become a critically important aspect of the Native Fish Society. In the past, gatherings have catalyzed some of our greatest conservation campaigns, and have provided a forum to discuss the future of grassroots environmental activism.
This year we learned about efforts to conserve threatened McKenzie River Spring Chinook from local activists Dave Thomas and Arlen Thomason, heard a presentation from Tasha Thompson on the genetic underpinnings of Summer Steelhead and Spring Chinook, and learned about the dynamic movements of fish under different water temperature regimes from Oregon State University professor Jonny Armstrong.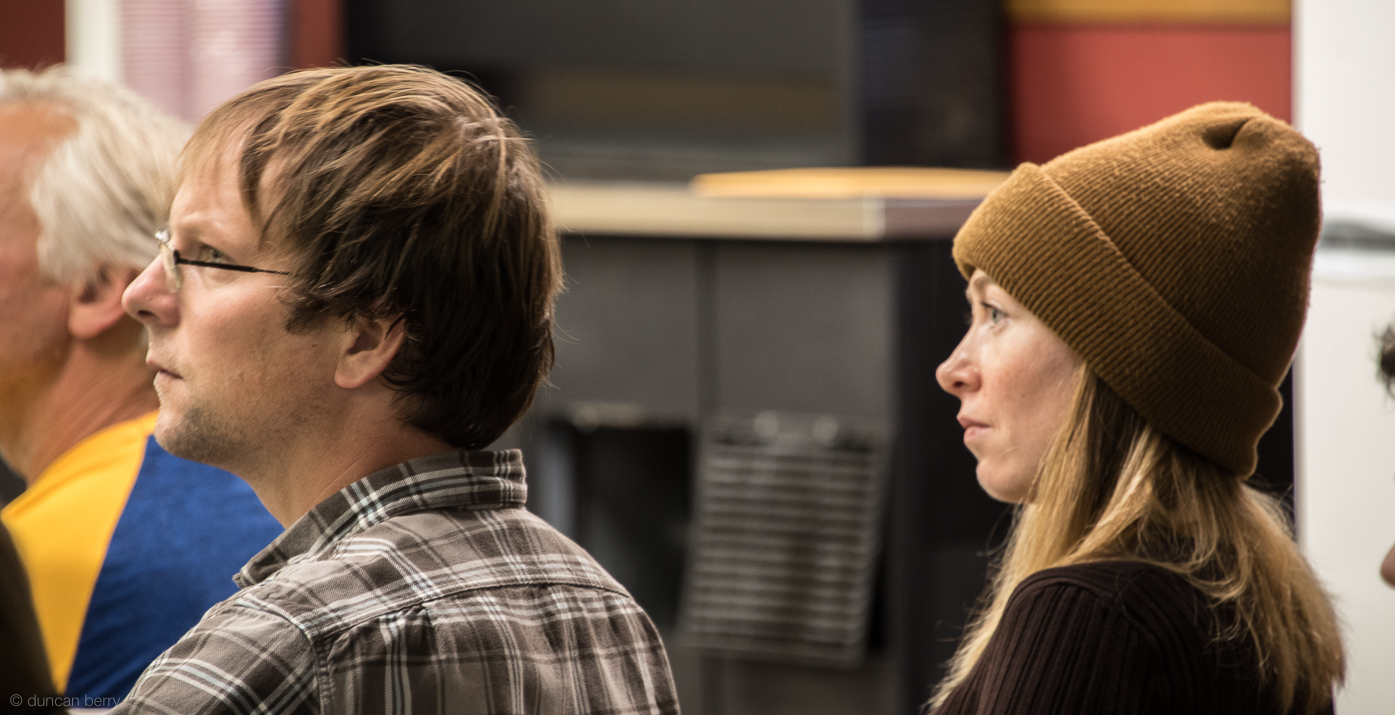 Several River Stewards also shared thoughts on their watersheds and their campaigns. Charles Gehr recounted his hard work reforming suction dredge mining throughout the state of Oregon, Paul Engelmeyer showed us how interconnected Coho Salmon on the Oregon Coast are to the rest of the ecosystem, Joyce Sherman recounted her experiences of a changing climate over her 55 years walking watershed of the North Oregon Coast, and Dave Carpenter and Jeremy Lees detailed the numerous challenges facing winter steelhead and spring chinook in the North Santiam watershed.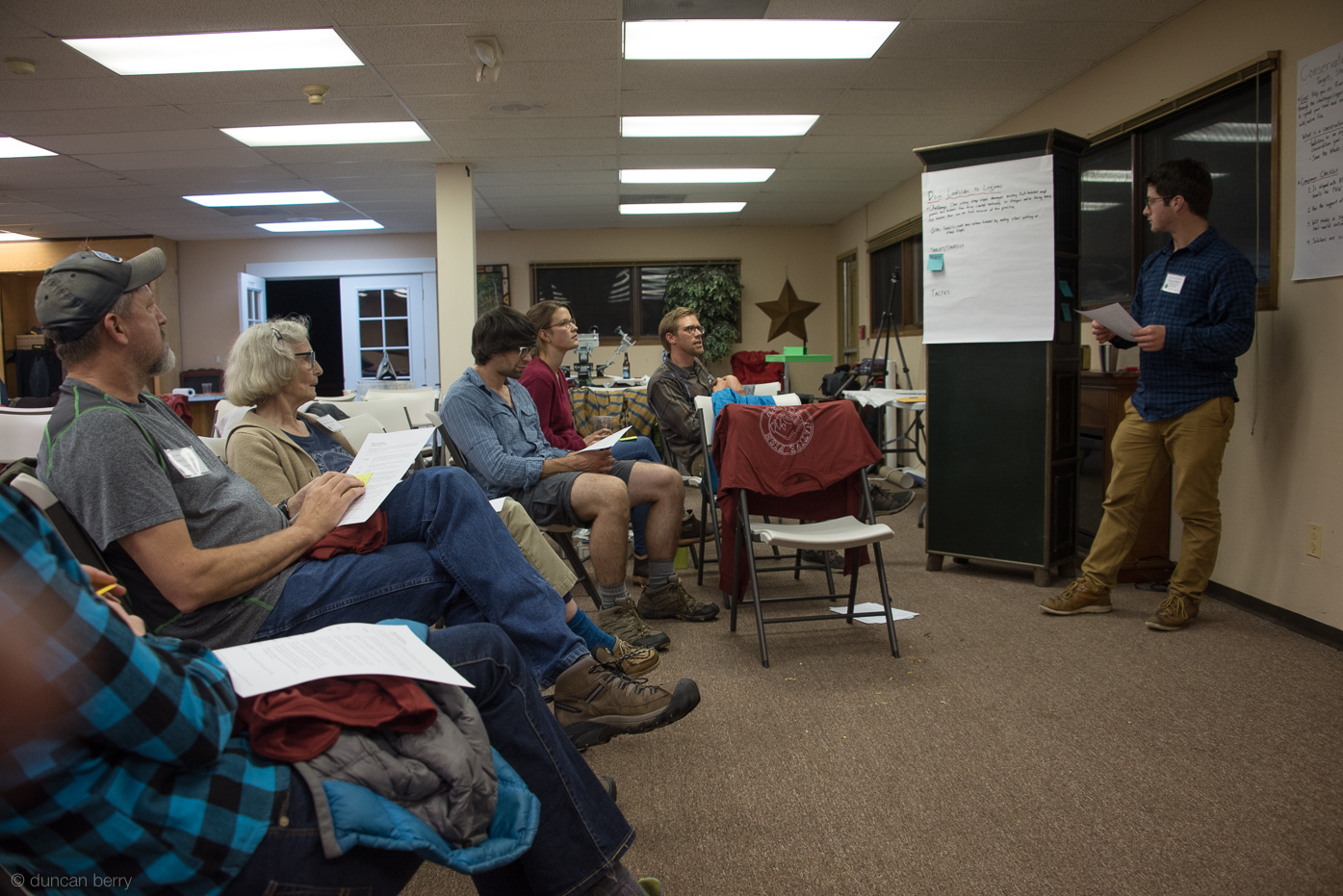 While Stewards had plans to head out and raft down the McKenzie River an atmospheric river descended upon us at the gathering and dumped 6 full inches of rain over the three day event. With the rivers blown, Duncan Berry put together a Gyotaku, or fish printing, session while Russ Ricketts screen-printed specially designed River Steward t-shirts for attendees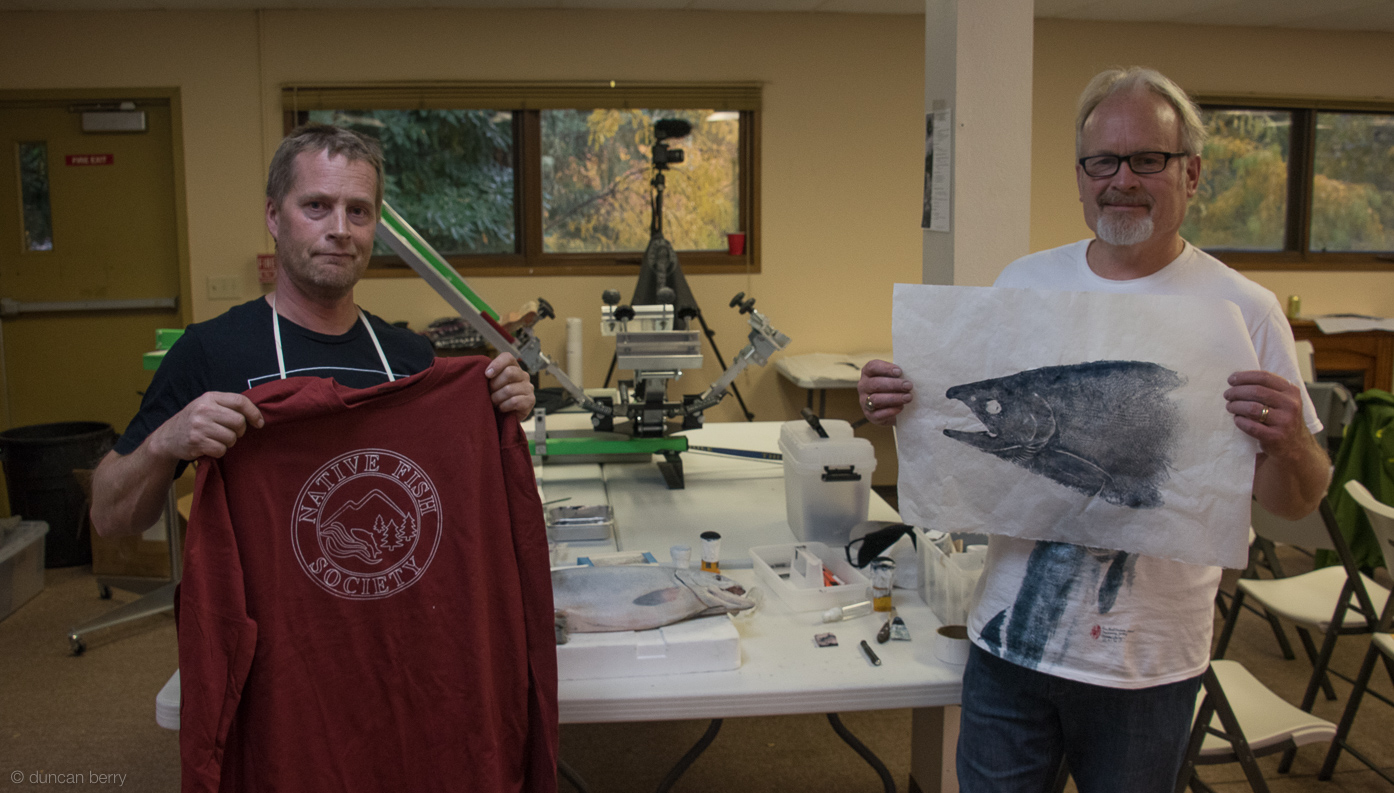 We wrapped up the weekend with a round-robin session designed to come up with 100 new ideas to advocate for wild fish, to share the experience of becoming and being an environmental activist with new stewards, and to develop the strategy and tactics of our environmental campaigns. Thank you to all those who spoke, contributed to the event, and traveled from near and far to attend!
Posted in:
Community
Events