Governor Brown Signs Suction Dredge Mining Reform Bill to Protect Oregon Rivers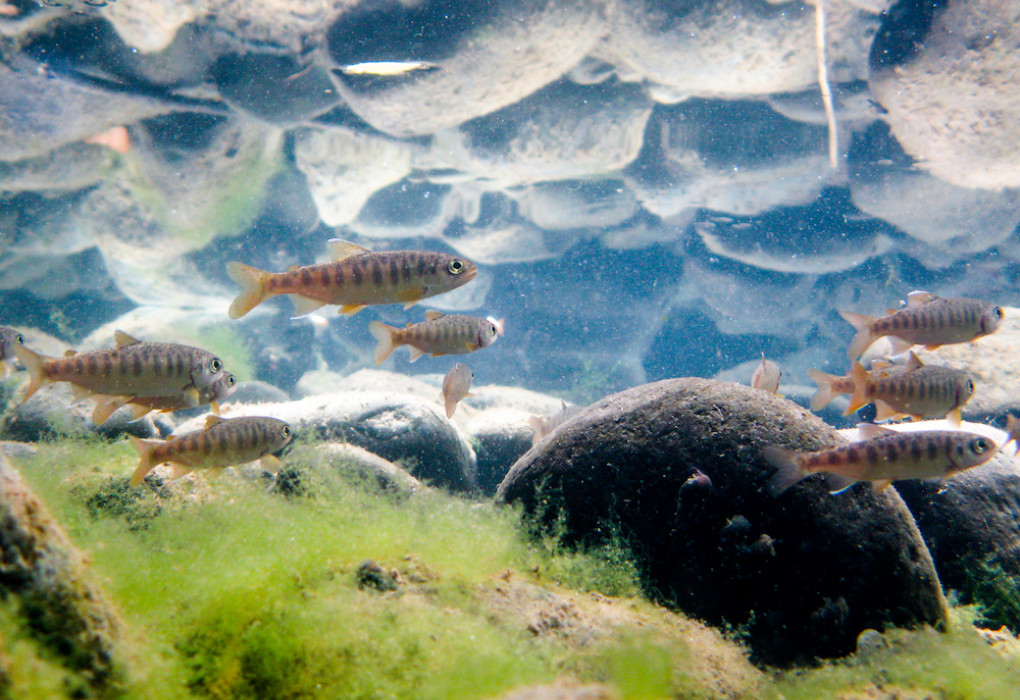 Juvenile Coho PHOTO: Conrad Gowell
Posted:
Today, Oregon Governor Kate Brown signed the Suction Dredge Reform Bill (SB 3) legislation which establishes a permanent framework to manage in-stream motorized mining across Oregon. The bill garnered bipartisan support to permanently protect waters listed as essential salmonid habitat from the harmful effects of suction dredge mining, which has been shown to negatively impact fish by vacuuming up river bottoms, trapping and killing aquatic insects, fish eggs and juvenile fish, and negatively altering salmon habitats.
"For the last four years, local communities across Oregon have called for reform on harmful suction dredge mining practices," said Jake Crawford, Southern Region Manager of the Native Fish Society, " and this legislation represents a workable, long-term solution to protect the state's sensitive fish populations."

The Suction Dredge Reform bill works to protect clean and healthy rivers that support vibrant recreation and the commercial fishing industry. River Steward Charles Gehr notes: "Clean water and healthy salmon define our state and the rivers we love. The recreation industry is a vibrant and sustainable economic model for Oregon and this bill helps protect the streams that are the most vulnerable to suction dredge mining impacts."
Thank you to everyone who testified in front of the legislature, signed action alerts, and supported our work. With your help Oregon's sensitive salmon, steelhead, and lamprey received permanent protection from suction dredge mining -- safeguarding over 20,000 stream miles of fish habitat!
The passage of SB 3-A into law is a watershed moment for Oregon in the effort to protect and recover the state's iconic wild fish, and we're grateful for the dedication and years of hard work from our grassroots River Stewards, especially South Umpqua Steward Stan Petrowski, Rogue Steward Charles Gehr, and North Santiam River Steward Dave Carpenter who worked with a broad coalition across the state to secure this win for wild fish and clean water.